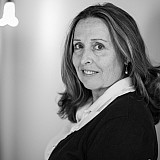 Logano leads Happy Hour, late-practice crash stalls six-time champion's progress.
Jimmie Johnson's misfortunes continued at Charlotte Motor Speedway on Friday.
Less than a week after Johnson was taken out at Kansas Speedway by Greg Biffle and finished 40th to tie his worst result ever in Chase race (Homestead 2005), he lost control of his car in Happy Hour.
With just over five minutes remaining, Johnson slapped the wall entering Turn 4 on his 63rd lap of practice.
Prior to leaving a yellow stripe down the right side of his No. 48 Lowe's Chevy, Johnson posted a fast lap of 189.354 mph.
"Nice and easy through 3 and 4, you're really close, man," crew chief Chad Knaus said on the radio. After reading Johnson lap times, he offered, "That's about a 10th and a half off of what we're looking for, bud."
Johnson replied that he was "rolling in tight".
"Looking good through 3 and 4," Knaus said. "Just easy on the throttle and I think it would have been perfect. You're doing a good job man. Two more laps."
But before he could complete his run, spotter Earl Barban reported to the team that Johnson had crashed.
"Just scratched it, that's all," Johnson said, attempting to remain upbeat.
"We're done," concluded Knaus.
Although Johnson leads all Sprint Cup competitors at CMS with seven wins and the second-best average finish (11.2), he enters the second race of the Contender Round 12th among the 12 drivers.
"Just ran out of race track," Johnson said. "I was trying to get comfortable at the wall and get my car balance set-up so I could run up there.  The car is really fast, especially the run prior to our last outing.  We feel really good about things. 
"The good news is it's just a big scratch on the side of the car.  The guys are going to take it down to tech and make sure that everything checks out for the second time.  We set it up on the scales and nothing looks bent, so just a little drama and new paint job on the right side before the start of the race and we will have this Lowe's Chevrolet ready to go."
 Johnson had an average start of 7.1 at Charlotte entering the weekend. He rolls off 21st on Saturday, his worst start since the 2007 Coca-Cola 600, when he finished 10th. Johnson will need a better finish than that if he hopes to relieve the pressure prior to Talladega.
"That is why I'm hanging on the wall, got to find a different lane.  If I sit there and try to run the bottom with everybody I'm going to junk and just kind of trapped.  I have been working bottom, middle, top just making sure that my car has got a nice balance between all three lanes and have been able to produce lap times doing so.  Trying to cover all my bases I've got to go forward tomorrow night."
Joey Logano topped the speed chart in Happy Hour with his first lap - 190.597 mph. Kurt Busch, Kevin Harvick, Jeff Gordon and defending race winner Brad Keselowski rounded out the top five.
Austin Dillon posted the Best 10 Consecutive Lap Average.