Subscribe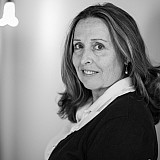 Four years after memorable Daytona 500 win, Bayne will revive the No. 6 Roush Fenway Racing Ford with full-time support from AdvoCare
CONCORD, N.C. – Trevor Bayne will campaign the No. 6 AdvoCare Ford for Roush Fenway Racing full-time in the Sprint Cup Series in 2015.
Bayne, 23, is currently fifth in the NASCAR Nationwide point standings. The Knoxville, Tenn.-native became an overnight sensation when he won the 2011 Daytona 500 for the vaunted Wood Brothers in the No. 21 Motorcraft Ford in just his second career Cup start.
Bayne has 50 Sprint Cup starts over the last four seasons and will roll off 14th in Sunday's Coca-Cola 600.
"This is the biggest news I've ever had in my life," Bayne said. "This is a huge opportunity for me...I finally get to live out my dream."
In 2009, Bayne made his NASCAR debut at his home track of Bristol Motor Speedway in the Nationwide Series and continued a limited schedule on the tour with Michael Waltrip Racing. He sat on the front row at Nashville Speedway in his second race and started from the pole at Indianapolis Raceway Park five events later.
Bayne partnered with Jack Roush at the end of 2010 and notched the first of his two NNS victories the following fall at Texas Motor Speedway. His second win came at Iowa Speedway last year.
Since partnering with crew chief Chad Norris in the Nationwide Series this year, Bayne posted a season-best third at Daytona, has an average finish of 9.7 and has completed 99.7-percent of all laps raced.
When team owner Jack Roush was asked whether this meant RFR would run three of four Cup teams next year, he acknowledged that "our plans for 2015 are in a state of flux". With Greg Biffle and Carl Edwards' contracts expiring at the end of this season, it remains unconfirmed whether the Roush veterans will stay or move on. It's been widely speculated that Edwards will join Joe Gibbs Racing next season.