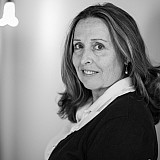 Kurt Busch goes behind the lens
Kurt Busch kicked off the Chase for the Sprint Cup with a solid eighth-place finish at Chicagoland Speedway.
Twenty-four hours later, racing was the furthest thing from his mind.
Busch, an avid Chicago Cubs fan, has enjoyed the luxury of viewing his beloved North Siders from just about every angle in Wrigley Field - and across the street at a rooftop bar on Sheffield Avenue.
Busch has sung "Take Me Out to the Ball Game" during the seventh inning stretch (and unlike Jeff Gordon, he actually knows the words) and even experienced a game from the famous Wrigley scoreboard.
But on Monday night, Busch was able to slip into the photo den with his friend Walter Arce and exchanged his driver's helmet for a rally cap and a camera.
Initially, Busch had hoped to capture images of his high school buddy Ryan Ludwick, an outfielder for the Cincinnatti Reds, the Cubs opponents that night. But Ludwick was benched, so Busch just focussed on the game. Here's a collection of Busch's photography.
Busch was particularly proud of the next shot considering that his friend Arce has been shooting baseball for two decades and has yet to capture a broken bat shot.
But for a fan/photographer, nothing could beat the satisfaction of shooting the game-winning homerun -- a walk-off in the bottom of the ninth inning by Anthony Rizzo.
Busch called the opportunity "a chance of a lifetime" prior to Monday night's outing. After the experience Busch admitted, "I watched with more attention than ever. I felt like a kid. My allegiance towards the Cubs team kept me from being too professional as a photographer."
What's next for Busch?
"I haven't watched a game in the dugout yet, but I'm working on that," Busch said. "To be in the photo den, it's getting pretty close to the action."