Get alerts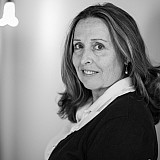 Safety updates continue at Daytona International Speedway and Auto Club Speedway.
Kyle Busch's crash inside the Turn 1 wall at Daytona International Speedway during the XFINITY Series race on Feb. 21 has prompted all NASCAR tracks to reconsider current safety strategies.
On the same day as Busch's accident, which left the driver sidelined after suffering a compound fracture of the right lower leg and left mid-foot fracture, DIS President Joie Chitwood III vowed to correct the situation at Daytona.
After conducting a thorough study of the facility with NASCAR and DIS' parent company International Speedway Corporation, Daytona has created a safety plan that will be implemented prior to the July race weekend.
According to the release, improvements to Daytona will include: 
 Additional 20,000 square feet of asphalt in Turn 1
Realignment of a portion of the inside retaining wall from infield road course exit to Turn 1
Installation of SAFER barrier (Steel and Foam Energy Reduction on realigned retaining wall and   existing retaining wall in Turn 1
Installation of SAFER barrier on retaining wall at pit road exit
Installation of SAFER barrier between the exit of Turn 4 to pit road entry
 The track will also add SAFER barrier to the outside backstretch wall with the intention of completing as much as that project prior to July "based on material availability and timing".
The safety of the competitors and our fans is our top priority.

Joie Chitwood III
"Following the July races, we will complete any remaining installation of SAFER barrier on the outside backstretch wall, and continue to install SAFER barrier on the remaining areas of the property," Chitwood said in the release. "We will provide additional updates regarding our safety initiatives as circumstances warrant.  The safety of the competitors and our fans is our top priority."
ACS update
After a review of Auto Club Speedway, the track will install tire pack barriers inside Turn 1 prior to next weekend's Sprint Cup and XFINITY Series events. The release added that ACS "will continue to collaborate and evaluate additional safety enhancements."
"The safety of drivers, and our fans and staff is, and always has been, a top priority," said Dave Allen, Auto Club Speedway President.  "As part of our continued commitment to safety, we will work hand-in-hand with NASCAR and all sanctioning bodies that race at our track to make improvements that will further enhance safety."