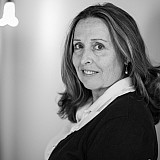 Development drivers couldn't ask for a better mentor than Kyle Busch.
On Saturday at Pocono Raceway Kyle Busch will take on his protege Erik Jones for the first time in the Camping World Truck Series.
As hot as Busch has been of late, winning four of the last five Sprint Cup races, it would be hard to bet against the teacher. Then again, Jones is a proven quick learner. 
From Busch's introduction to the youngster in the 2012 Snowball Derby, where Jones won and Busch finished second, the 19-year-old Byron, Michigan native's potential was evident. 
Despite Busch's knack for identifying talent, he acknowledged to M

otorsport.com

 that two-and-a-half years later, "I never thought in my wildest dream that this would happen for Erik Jones."
"He obviously had a good car that day in the Snow Ball Derby — and beat us," Busch told Motorsport.com. "We were a little bit off. He's never really raced a lot in his career over a year's span, but this year he's raced a lot more and it's definitely showing. He's not getting slower or dumber, he's getting faster and smarter. He's doing a real good job and he's soaking it all in."
Erik Jones
Since Busch recruited Jones to race for Kyle Busch Motorsports, the results have been phenomenal. In his third truck start, he finished second at Iowa Speedway. Two races later, the then-17-year-old won at Phoenix after starting on the front row. In 28 truck starts, Jones has five wins, five poles, 14 top fives and 21 top 10 finishes. 
Jones' introduction to the XFINITY Series has not been any less remarkable. In his only three starts last season, Jones, then 18, finished every event in the top 10, with an average qualifying effort of 4.3 and an average finish of seventh. This year, running a partial schedule of 16 races, Jones has posted two wins, three poles (consecutive) eight top fives and 13 top 10s. 
"It's pretty awesome, really," Jones says of having Busch as a sounding board. "We talk about a lot of things and talk about racing and life in general. To have him on the radio…with us and coaching me along, especially with some of the struggles we were having earlier 
"He's helped me a lot in the past and I'm sure he'll help me a lot in the future. It's pretty cool to have a guy like that in your ear and know he's there to help."
Daniel Suarez
Busch's influence can be felt with Daniel Suarez as well. The Toyota development driver, who won 10 races in 58 starts in the Toyota Mexico Series, enjoyed four top fives and seven top 10s in seven truck starts with KBM this year with an average finish of 4.7. In eight career truck starts, the 23-year-old Monterrey native has finished every race on the lead lap. 
Since moving to the XFINITY Series full-time this year with Joe Gibbs Racing in the No. 18 Arris Toyota, Suarez has earned one pole (Daytona), four top fives and eight top 10 finishes.
"Kyle, he's been very, very helpful to me," Suarez said. "I just feel like we are a different race team right now from the first couple of races. I really feel good and I'm really looking forward for the second half of the year." 
Suarez has not finished worse than fifth in his last three starts. He's improved his average qualifying effort to 9.6. Suarez says Busch has offered help with "a little bit of everything". Certainly, his weekly calls with K.B. have paid off.  
"Most of the race tracks that we have been to this year, I have never been to before," Suarez said. "Some of them I've been in the K&N and some of them I've never even watched the race. It's just a little bit difficult to get used to a race track when you have no idea what's going on or what to expect with a new race car. 
"It's a little bit difficult and Kyle has been very helpful to me to know what to expect. How I need to be to be strong in the race, not just in practice, what to look for, all these kinds of detail you usually learn with experience and I feel like all the conversations with him have been very helpful to me to try to hurry up all these learning process and to know a little bit more about the race track."
Busch says Suarez is also like a sponge. Like Jones, Busch has seen Suarez blossom with the additional seat time. 
"Daniel, he just wants to talk," Busch said. "He just wants advice. He wants the opportunity to listen and hear what to do in these upcoming racetracks. He'll watch film and he'll listen and he'll see it all and try to put it to use but he thinks it always helps to be able to talk to me about different things and what to look for and how he can better himself and become a better racer for his team. 
"I think Daniel has learned a lot and he's done a real good job in the year that he's had this year. He's been consistent and finished pretty decent in the XFINITY Series and he's run really well for us in the truck series. I think there's better things for him to come with more experience because he hasn't had experience in these types of cars until this year coming from Mexico."
Christopher Bell
The latest addition to the KBM/JGR Toyota fold is Christopher Bell. While Bell has been a demon on dirt, Busch has watched the 20-year-old Norman, Okla., native make the transition to asphalt on the CARS Super Late Model Tour, where he has two wins in three starts and an average finish of 1.3. 
Not surprisingly, Bell won last week at Eldora Speedway — the only dirt track on the truck tour — where he led 106 of 154 laps. In his asphalt truck debut, Bell qualified 10th and finished fifth. Kentucky, where he finished 17th, was a bit more of a challenge. Overall, Busch says Bell has "been awesome."
"We know he's a good talent," Busch said. "We've seen him. I've talked to (Kyle) Larson about him. He does a really good job at making the cars go fast. We're still working a bit on his dialogue and how he can better explain to us what the car's doing and what he's feeling — and what he's exactly he's feeling. 
"I think that's really helped him in the Super Late Model ranks, him being able to get that pavement experience and obviously our cars are good, so he knows what a good feeling car is supposed to feel like. So now as he goes to the truck level, hopefully he can carry that experience of being able to learn quickly and be in the front."
For an elite athlete to take the time to mentor the next generation of drivers that are likely to be his greatest competition is extremely selfless of Busch. 
Then again, he remembers what is was like to come into NASCAR as a 16-year-old and attempt to navigate the system. And although Busch offers this service to his proteges, he's clear that it's up to the drivers to take that first step. 
"They have to call me," Busch said. "And they have to use that opportunity. We've had some drivers in the past that unfortunately they don't use me. They don't call. They don't text. Nothing. 
"So I just leave them alone and let them do their deal. Maybe they don't want the help. That's all fine and dandy but it seems like when drivers do call me and use me that they're obviously a little bit better than not."
While Busch, 30, hasn't always been viewed as a team player, after 14 year in NASCAR the big picture is clearer. And as a team owner himself, Busch realizes improving the talent at KBM, Joe Gibbs Racing and Toyota Racing Development will make the program stronger.
"I guess it's for the betterment of the company at Kyle Busch Motorsports first of all," Busch said. "But it's also for the betterment of Joe Gibbs Racing. 
"I feel if we can help mentor these guys and help them out and get them a little smarter quicker to get them up to speed, then it's only going to help progress our race teams. Whether that's sponsors or just making sure we have the right drivers in the seats, then obviously, that's what we need."
Lessons learned?
When Busch and Jones take the green flag for the Pocono Mountains 150 on Saturday, it will be clear how much Jones has absorbed.
Jones won't have the luxury of Busch's voice in his ear as he tackles the Tricky Triangle. However, the drivers have competed against one another in the XFINITY Series before and Jones says the experience has raised his game. 
"It's always exciting to get to race against Kyle, whether it's Late Models, XFINITY or now in the trucks," Jones said. "I'm sure he'll be fast this weekend as he always is in the Truck Series. He came to the test with us and shook our Tundra down and made a few laps. I think he was just trying to learn a few secrets for himself and his team. It will be cool to get to race against him and see what he's got."
"I think he wants me to race him like I race anybody else. I don't think he wants me to just pull aside and give him a position. I think all of our teammates here at KBM, we all expect to work together in some respect to get to the front and we don't need to be hindering each other more than we are helping each other. 
"It's definitely a different situation than racing against anybody else in the field, but you still go at him if it's for the win and you have to race him like you would anyone else. It sure would be exciting if it came down to me and Kyle at the end of the day racing for the win at Pocono. I think he'd be excited knowing that it's a team truck and we are both going at it for the win."