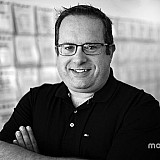 Welcome to Motorsport.com's Top 20 Stories of 2015. At #5 is Jeff Gordon's final season as a fulltime competitor in NASCAR – one that nearly ended with a storybook ending and a fifth NASCAR championship.
Gordon scored a crowd-thrilling victory at Martinsville, Va., in October – his only win of the 2015 season – to guarantee his spot as one of the four drivers to compete for the series championship in the season finale at Homestead-Miami Speedway.
He was joined in the "Championship 4" by reigning champion Kevin Harvick, Kyle Busch and Martin Truex Jr.
Alas, it was not to be, as Busch held off Harvick to win his first-ever race as a Chase participant and his first series championship.
Gordon left anything but a loser, though.
"It's still really just a blur to me – it seems like it was just not that long ago that I was traveling from Indiana to North Carolina to see what NASCAR was even all about," Gordon said earlier this month at the Sprint Cup Awards banquet in Las Vegas.
"Now here I am 25 years later stepping away from one of the most prestigious series in all of motorsports and a fulfilling career that can truly only be described as remarkable."
An icon of the sport
Gordon, 44, was once the poster-boy for the "next generation" of NASCAR stars, especially with the success he enjoyed at such a young age.
He won his first race in the Sprint Cup Series at the age of 21, won his first Cup series championship at 23, and had four series titles by the age of 29.
Gordon concludes his NASCAR career with 93 wins in the Cup series – third all-time behind NASCAR Hall of Fame members Richard Petty (200) and David Pearson (105). He without a doubt will be a first time ballot Hall of Famer himself.
At Las Vegas, Gordon said he was "so ready" for life after driving.
"I would say that it's been absolutely amazing, and I couldn't have ever imagined how my life would turn out," he said. "Motorsports has provided me lifelong memories and stories that I get to reminisce and talk about for years and years to come."
What the future holds for Gordon
And he will have a platform to do so.
While Gordon will maintain his partial ownership role in Hendrick Motorsports, his most immediate career path will detour to the TV booth, where he will join Hall of Famer Darrell Waltrip and Mike Joy as part of the Fox Sports' NASCAR broadcasting team in 2016.
Is there any doubt it will be a seamless transition?
The addition of a recent NASCAR champion who just put up his steering wheel to Waltrip's takes from his glory days should help give the Fox broadcast team a comprehensive and authoritative grasp on what it takes to compete successfully in this sport.
Gordon's tenure as one of NASCAR's greatest drivers is over, but his contribution to the sport continues on.
Top 20 stories so far
#6: McLaren-Honda partnership struggles badly
#7: Cars fly, Hinchcliffe cheats death in Month of May chaos
#8: Porsche wins Le Mans, ending Audi's streak
#9: 'Push Him Out' scandal rocks DTM
#10 No winners in Kenseth/Logano Chase war
#11: Tony Stewart announces 2016 retirement plan
#12: First-ever Formula E title decided by one point
#13: Montoya and Dixon tie in frantic IndyCar title decider
#14: Renault takes over Lotus F1 Team
#15: Fatal Nordschleife crash prompts safety changes
#18: Alonso suffers mysterious testing crash, misses first GP
#19: Volkswagen emissions scandal