Get alerts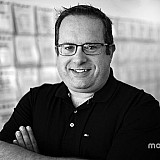 Welcome to Motorsport.com's Top 20 Stories of 2015. At #3 is Kyle Busch's miraculous run to his first NASCAR Sprint Cup Series championship, which started in a Florida hospital bed and ended on stage in Las Vegas.
The only knock on Busch's remarkable NASCAR career thus far has been his lack of a championship in the sport's premier series. The journey which Busch undertook to his biggest prize to date will likely never be repeated, nor would many wish to do so.
The end of his season?
One day before he was to begin the 2015 Cup season, Busch was involved in a horrific accident in the Xfinity Series season opener at Daytona International Speedway. His car slammed into a retaining wall unprotected by energy-absorbing SAFER barriers.
He suffered a broken left foot and broken right foot and there was no chance he would appear in the Daytona 500 the next day. In fact, his entire 2015 season appeared in doubt.
So, the 2015 season began without him in Joe Gibbs Racing's No. 18 Toyota.
"With a shattered left foot and a broken right leg, if you told me that Kyle would win the championship and it would be the best year ever, when it started out so terribly, I would have told you (that) you were crazy," Busch's wife, Samantha, told Motorsport.com
"But God puts you through hard things to bring you back better and stronger and that's what happened to us this year. It's been a storybook year. I couldn't be more proud of Kyle, our friends, family, the team. Everybody stuck by us and supported us and that's why he won the championship."
Back with a vengeance after missing 11 races
NASCAR granted Busch a medical waiver for missing the season's first 11 races but in order to qualify for the 2015 Chase for the Sprint Cup, he would still need to win at least one race and be in the Top 30 in driver points by the time the Chase began in September.
In typical Busch fashion, he did all that and more – winning four races in June and July and easily crossed the Top 30 plateau.
When points were reset for the Chase, he went from driver was lucky to race at all this season to top contender for the series championship.
Busch still needed a powerful run and victory in the season finale at Homestead-Miami Speedway while holding off then-reigning series champion Kevin Harvick in the process.
Becoming a champion
For Busch, the journey proved just as important and satisfying as the championship trophy itself.
"Going through the rehab process I think just made me more mentally tough when you're doing some of those moves, you know, in therapy," Busch said. "You don't know how many times I just wanted to stop and just be like, 'You know what, I'm not going to do the rest today.'  But I powered through it and did what I needed to do, did what I could do.
"It was just something that pushed me and gave me that drive to be, I guess, the man and person I am right now."
NASCAR veteran Jeff Gordon, who has now retired as a fulltime NASCAR driver and will move to the Fox Sports TV booth next season, said he saw a changed Busch upon his return from his injuries.
"I don't know what it is. I've never talked to him and got into details about it. But when he came back, not only was he driven and just inspired by it, but you can tell he was racing smarter, with more patience, just being more deliberate," Gordon said.
"I think he just – between having a baby, the thing that happened to him at Daytona, the time with his wife, and other things, maybe Joe Gibbs, I don't know, family, friends ... I think he had a lot of time to think about a lot of things, and I don't know what he did, but he came out of it even better than he was before.
"I think he showed it right away when he came back that there was a pretty good chance he was destined to win this championship."
And at only 30 years old, there is a very good chance Busch's first Cup title will not be his last.
Top 20 stories so far
#4: Lewis Hamilton becomes triple World Champion
#5: Jeff Gordon's emotional final NASCAR season
#6: McLaren-Honda partnership struggles badly
#7: Cars fly, Hinchcliffe cheats death in Month of May chaos
#8: Porsche wins Le Mans, ending Audi's streak
#9: 'Push Him Out' scandal rocks DTM
#10 No winners in Kenseth/Logano Chase war
#11: Tony Stewart announces 2016 retirement plan
#12: First-ever Formula E title decided by one point
#13: Montoya and Dixon tie in frantic IndyCar title decider
#14: Renault takes over Lotus F1 Team
#15: Fatal Nordschleife crash prompts safety changes
#18: Alonso suffers mysterious testing crash, misses first GP
#19: Volkswagen emissions scandal