Get alerts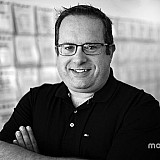 Welcome to Motorsport.com's Top 20 Stories of 2015. At #10 is the feud this fall between NASCAR drivers Matt Kenseth and Joey Logano that saw each wrecked while leading a race and left lots of hard feelings.
Even in a sport where controversy seems to thrive daily, there was no topic this past season that generated more contentious debate among NASCAR drivers, media and fans than the late-season dramatics involving Logano and Kenseth – two drivers not exactly accustomed to the controversy spotlight.
Bad blood boils over
While there are contentions the dislike between the two drivers may have originated prior to this season, it clearly came to the forefront late in the year at Kansas, when Kenseth and Logano found themselves battling for the lead in a race that if he had won, would ensure Kenseth's advance to the penultimate round of the Chase.
Logano, at the time, had won the previous race and was already locked into the next round but as the laps wound down, Logano grew irritated with Kenseth's repeated attempts at blocking his advance until finally Logano shoved Kenseth out of the way and went on to win the race.
Kenseth's hopes of reaching the next round became much more difficult with his 14th place finish.
"To me, strategically, that didn't seem like such a great decision for (Logano) but it's the one he made and that's how he wanted to win," Kenseth said at the time. "I've actually been one of his biggest fans, certainly not anymore."
Payback
That disgust showed two weeks later at Martinsville, Va., when Kenseth – already involved in one accident in the race that left him nine laps down – returned to the track late in the race while Logano was leading and intentionally wrecked him. Had Logano won, he would have become one of the four drivers to compete for the series championship in the season finale.
Instead, the move by Kenseth left Logano in much the same spot as himself – on the outside of the championship looking in.
"Here it was just a complete coward move, especially for a championship race car driver and race team. Just a complete coward. I don't have anything else to say," Logano said after the race. "It's a chicken-you-know-what move to completely take out the leader when your race is over. We'll move on."
Kenseth gets parked
NASCAR did not take kindly to Kenseth's revenge, suspending Kenseth from next two races – a penalty the driver appealed but was upheld by the Chief Appellate Officer.
In the end, NASCAR got plenty of excitement but perhaps it finally was able to define "the line" everyone wondered existed which could not be crossed when drivers planned retaliation.
One of the top questions for 2016 – will the hard feelings between Logano and Kenseth and their respective teams linger into the new year?
Top 20 stories so far
#11: Tony Stewart announces 2016 retirement plan
#12: First-ever Formula E title decided by one point
#13: Montoya and Dixon tie in frantic IndyCar title decider
#14: Renault takes over Lotus F1 Team
#15: Fatal Nordschleife crash prompts safety changes
#16: Red Bull vs. Renault saga
#18: Alonso suffers mysterious testing crash, misses first GP
#19: Volkswagen emissions scandal