Get alerts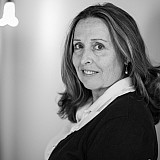 Smoke's return is marred by multiple accidents.
HAMPTON, Ga. – Tony Stewart's return to racing wasn't necessarily what he expected.
On Lap 123, Kyle Busch slid up the track and into Stewart coming out of Turn 2.
"We just got run over big time," said Stewart, who was running 12th. "I hit the wall pretty hard."
I'm sorry guys, you deserve better than this

Tony Stewart
His night went from bad to worse after he blew a right front tire and destroyed his car after slamming into Turn 2 wall.
"We just blew a right front," Stewart said.
"Did it kill it the rest of the way," asked crew chief Chad Johnston.
"Yeah, enough," replied a dejected Stewart.
"Take it to the garage," Johnston said.
"I'm sorry guys, you deserve better than this," Stewart said.
Stewart started 12th but quickly moved up through the field in the early stages of the Oral-B 500 at Atlanta Motor Speedway on Sunday. He ran as high as fourth prior the first accident. The No. 14 Chevy remains in the garage at the time of this report.
Stewart declined comment.