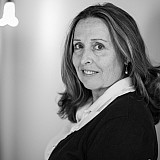 Tony Stewart has decided not to contest today's NASCAR Sprint Cup race at Watkins Glen following last night's tragedy.
WATKINS GLEN, N.Y. – Tony Stewart has withdrawn from the Cheez-It 355 at the Glen.
Stewart-Haas Racing vice president of competition Greg Zipadelli reversed his earlier "business as usual" comment and announced that Regan Smith will substitute for Stewart in the No. 14 Chevy on Sunday.
"We know that it's just an unbelievable tragedy," Zipadelli said. "Our hearts go out to, obviously, Kevin's family… thoughts and prayers. This is a very tough, very emotional time for everybody—his family, our family, Stewart-Haas, Tony Stewart. With that being said, we feel that, as a group, Tony will not drive today.
"Regan Smith is on his way up, NASCAR has approved for him to get in the race car today. They're going to do everything they can to help us expedite getting the seat and (getting) him comfortable. That's kind of what we're working on this morning and trying to get executed, get Regan here and obviously anything we can do for Tony and anybody else… like I said, it's an emotional time right now."
Stewart was involved in an accident at Canandaigua Motorsport Park on Saturday night that left 20-year-old racer Kevin Ward, Jr., dead after he was hit by the right rear tire of the car driven by the three-time NASCAR Cup champion.  CMP is located 55-miles north of Watkins Glen International.
Smith, 30, is currently second in the NASCAR Nationwide Series point standings driving the No. 7 Chevy for JR Motorsports. He finished 17th in the Zippo 200 on Saturday. In four Sprint Cup starts, Smith's best finish was ninth in 2012.
Max Papis, 44, filled in for Stewart last year at the Glen after the three-time NASCAR champion broke his right tibia and fibula in a Sprint Car wreck at Southern Iowa Speedway in Oskaloosa, Iowa on Aug 5, 2013. Papis finished 15th.  Stewart missed the final 15 races of the season. He returned to competition at Daytona International Speedway in February for the Daytona 500.
Stewart is currently 19th in the Sprint Cup point standings. His best finish this season was fourth at Bristol Motor Speedway in March.
Zipadelli said he supported Stewart's decision as he has "for the last 18 years".
NASCAR Statement
"Our thoughts and prayers go out to the family, friends, and fellow competitors of Kevin Ward Jr. We support Tony Stewart's decision to miss today's race and we will continue to respect the process and timeline of the local authorities and will continue to monitor this situation moving forward."
Tony Stewart Statement
"There aren't words to describe the sadness I feel about the accident that took the life of Kevin Ward Jr. It's a very emotional time for all involved, and it is the reason I've decided not to participate in today's race at Watkins Glen. My thoughts and prayers are with his family, friends and everyone affected by this tragedy."