Get alerts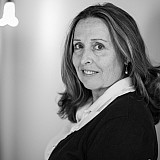 Stewart retires to the garage 50 laps into the Daytona 500
DAYTONA BEACH, Fla. – Tony Stewart lost the handling on his car exiting Turn 4 into the tri-oval on Lap 41.
Stewart's car slid up into Ryan Blaney and collected Matt Kenseth, Clint Bowyer, Michael Waltrip and Jamie McMurray in the process.
I'll take the blame for that one, it was 100 percent my fault.

Tony Stewart
"I'll take the blame for that one," Tony Stewart said. "It was 100 percent my fault. It was getting tighter."
Stewart said he didn't feel anything going wrong with his car mechanically prior to the wreck. However, afterward he said, "I'm pretty sure it broke the steering."
Kevin Harvick, who avoided the wreck but was right behind it, said, "You could tell what was going to happen everybody's car was shut off and handling started to go bad."
The race returned to green on Lap 46. Stewart backed into the garage on Lap 50 after completing 43 laps. He was scored 42nd.