Subscribe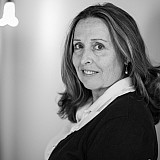 While the first half of 2015 has been a struggle for Smoke, he's not giving up.
If Tony Stewart sounds morose, who can blame him?
The last 12 months have probably been the most difficult time in his life. 
Stewart, a three-time Sprint Cup Champion, admittedly can't find his ass in a stock car right now. While it used to be easy for the former IndyCar and USAC Triple Crown Champion to escape in open wheel cars in his free time, finding solace after the accident that killed Kevin Ward Jr. last August at Canandaigua Motorsports Park is likely near to impossible. 
And the absolute last thing Stewart wanted to do on Tuesday morning was get grilled by the media. Other than hosting next week's Camping World Truck race at Eldora Speedway on July 22 or running at his beloved Indianapolis Motor Speedway later that weekend, there are not a lot of positives for Stewart to discuss professionally at this time. 
But don't even think about mentioning the "R" word — as in retirement. 
"Right now I'm just trying to figure out how to get my car working, to be honest with you," Stewart said.
Just the numbers
Stewart, 44, is currently 28th in the Sprint Cup point standings. His only top 10 finish of the season was a sixth-place finish at Bristol Motor Speedway in April. He's led just 14 laps and has an average of 25th — which was marred by three crashes.
It's been 62 races since Stewart claimed his last Sprint Cup victory at Dover in June 2013. Despite having won at all the remaining tracks on the schedule with the exception of Darlington Raceway, Stewart didn't appear optimistic that his own program will turn around any time soon.
"It's been a disappointing year up to this point. It seems like no matter what the package is, we seem to fight the same balance."
"We're just kind of trying to get our program back on track," Stewart said. "I don't know that we've circled any track and said anything right now. It's been a disappointing year up to this point. It seems like no matter what the package is, we seem to fight the same balance.
"We're desperately trying to figure out what it's going to take to move the needle, I guess, so to speak. You know, you hope you get it done at a race like the Brickyard, for sure. The big thing is trying to figure out what's going on and trying to find out what we got to do to move the needle a little bit."
Home cookin'
Considering that Stewart has two wins and an average finish of 8.5 at IMS, the Brickyard 400 could provide the No. 14 Stewart-Haas Racing team with a barometer to gauge and advances the team has made of late. 
"I don't think it's any secret to anybody that we're struggling," Stewart said. "So, you know, you're always excited to race at home.  I'm always excited to be at the Brickyard.  That's just a place that's special to me.
"It's disheartening that we're not running good. But I guess it would be a ton worse if we were running really well and all of a sudden we got to the Brickyard and didn't run well at the Brickyard. That would be worst‑case scenario. I think for us right now, we'll still work as hard as we can to get the best result we can get out of it."
Stewart made a point in his assessment not to place blame for his struggles on crew chief Chad Johnston, who is in his second season with the team. However, he agreed with pundits that his inability to acclimate to the new rules package has hampered his progress. 
"I don't know that I'm really good at giving direction at what NASCAR needs to do right now when we can't get our balance a little better than where we're at," Stewart said. "I still really like working with Chad Johnston. I don't feel like he's what's holding us back.  There's something about the way this package is that just doesn't suit my driving style.
"So, you know, I'm holding him and the team back versus vice versa.  So it's just a matter of me trying to figure it out, figure out how to go forward and get our cars better."
Searching for speed
Still, Stewart's not sure what it will take to turn his season around. He reserved judgment on NACSAR's recent testing of different aerodynamic packages because he didn't feel he was able to assess the situation accurately given the current state of his performance. 
"Honestly, I don't know that because I haven't figured it out," Stewart said. "It's a scenario that when you drive for so long, you're used to one thing, I mean, coming into this year and taking the amount of horsepower they took out was a pretty radical change for the Cup Series.
"I think it was more the horsepower reduction than it was anything that I feel like has hurt me this year. I've grown up driving high‑horsepower cars, high power‑to‑weight ratio cars. This hasn't been what I'm used to feeling."
Finding balance
Perhaps part of Stewart's melancholy stems from a lack of time at home. This year, the driver says he's only spent eight days at his Columbus, Ind.-base which he acknowledged is "not enough".
Along with the demands of driving the No. 14 car, there is the ownership of his NASCAR and open wheel teams along several racetracks including Eldora that keeps him moving.
But Stewart has always been happiest behind the wheel. Although he was 11th in the point standings at this juncture in 2011 when he went on a tear to win his third Cup title — and not 28th with the only possibility of salvaging a Chase berth being a victory in the next eight races — Stewart refuses to concede.
"There's no doubt in my mind," said Stewart of having one solid race to get back on track. "I mean, I feel like every weekend, it's the weekend we're going to find it.  It's disheartening, takes the wind out of your sails when you realize you haven't found it that week.
"If you do get a day turned around, I'm not talking about a pit strategy or something like that that gives you a win.  That's definitely not what I'm talking about.  It's not strictly about a win.  If we get our car working and win a race because we have our car working well, it definitely can turn the season around.  With this format, it can change everything.
"That's your reason not to give up.  That's your reason to keep fighting every week and show up at the track with the same attitude you did the week before.  You can go out there, win the race, get everything going."