Subscribe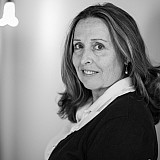 More than anything, Tony Stewart misses driving a race car.
The three-time Sprint Cup champion, who has been sidelined since suffering a burst fracture of his L1 vertebra during a sand rail accident in January, isn't certain when he'll return to action. 
If you step off a curb wrong or step too hard, you're definitely reminded you have these rods in your back

Tony Stewart
Stewart is hoping a scan scheduled for later this month will provide some answers — specifically if his back has healed sufficiently and if so, when he can race again.
"The first thing they did were X-rays just to make sure the rods and screws were still in place — and not moving," Stewart said of last month's checkup. "When we do the scans at the end of the month, then they'll be able to have an idea exactly when it's going to happen."
Stewart feeling fine
Despite a three-month hiatus from racing Stewart remains in good spirits. Physically, Stewart feels "great" but there are moments when the racer realizes he's still not 100 percent. 
"If you step off a curb wrong or step too hard, you're definitely reminded you have these rods in your back," Stewart said. 
Stewart, who is in the final season of a 20-year NASCAR career, isn't rushing his recovery. He learned a valuable lesson after breaking his leg in 2013 and missing the final 15 races of the season.  
"Breaking a leg or an arm is a lot different than when you have something going on in your back," Stewart said. "That's something that, because it's your core, that's why it's so important to make sure it gets healed right.
"It still hasn't stopped me from pushing the envelope here and there to see where I'm at, but if I get sore at the end of the day, I'm very good …I think breaking my leg and going through that cycle once, your body is really good about telling you when it's had enough. I just listen to what my body tells me. When it's had enough, it's not like, 'ok, let's go for another hour and then we'll stop.' It's like 'stop'." 
Yes, Stewart misses the competition side of racing, but there are other accomplishments that define him as well.
On Thursday, Stewart's philanthropic contributions were recognized by the Texas Motorsports Hall of Fame. Over the past eight years, Stewart has raised more than $1.5 million for Speedway Children's Charity through his "Smoke Show" fantasy camp and parade lap auctions.
"It's an honor," Stewart said after receiving the Major General Thomas Sadler Humanitarian Award at Texas Motor Speedway. "This is what NASCAR is all about. This is an aspect of it that not a lot of us think about when we're on our way to coming here but when you get here, you realize how really big this is for our sport. It's definitely a huge honor for us."
Stewart still helping from the spotter's stand
Since Stewart returned to the track as an observer in February at Atlanta Motor Speedway, he's offered his expertise from the spotters' stand, on the pit box and in team meetings. The experience has provided him a harbinger of life outside of the cockpit.
"It's been a window of what next year is going to be like in all reality," Stewart said. "Some days it's hard and some days it's real easy because it gives me an idea how much fun I'm going to have next year, too. It's not been a lot of pressure to this point of the year. The good news is every Sunday when the race is over, I'm not mad at anybody and nobody is mad at me. I'm happy when I go home. That's not happened in a long, long time."
Stewart acknowledged he hasn't been "a good patient" over the course of his latest injury but he's "confident" that when the doctors say he's ready to compete again, he'll be ready to race.
But for now, Stewart's return date is "in the doctors' hands".
"They have to clear me," Stewart said. "It's still a deal where the doctor has to go to NASCAR and say that I'm clear…it's just a matter of doing everything — within reason —that they tell you to do and wait till they say it's ok. When they say it's time to go, we'll go."