Subscribe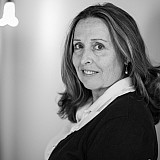 While it was not the result that Stewart wanted, his return proved cathartic for friends and fans.
HAMPTON, Ga. – Tony Stewart's anticipated return to racing went up in smoke on Lap 172.
After a three-week absence from competition to recover from the loss of Kevin Ward Jr., who died as a result of an accident involving Stewart's Sprint Car at Canandaigua Speedway on Aug. 9, the three-time Sprint Cup champion was received by an overwhelming response from race fans at Atlanta Motor Speedway on Sunday.
"You guys be careful, be safe down there, appreciate everything," Stewart said before taking the green flag.
No apologies needed
Despite starting 12th, his ability to quickly carve through the field up into the top five in the early stages of the Oral-B 500 did not disappoint his supporters.
However, Stewart's progress was short-lived. On Lap 123, Kyle Busch slid up the track into Stewart as the drivers exited Turn 2.
"We just got run over big time," Stewart said. "I hit the wall pretty hard."
The team scrambled with multiple stops on pit road to repair the No. 14 Chevy. He restarted 20th on Lap 135, but struggled to regain ground with his wounded car.
"I promise, I'm doing the best I can," said on Lap 155.
He was passed by race leader Matt Kenseth on Lap 160 while running 21st. But the final blow came on Lap 172 when Stewart blew a right front tire. The damage was too extensive for the team to recover.
I'm sorry guys, you deserve better than this.

Tony Stewart
"I'm sorry guys, you deserve better than this," said Stewart over the radio, but declined further comment.
Baby steps
Despite finishing 41st, crew chief Chad Johnston was pleased with the speed the No. 14 Chevy displayed on the track.
I went into today with some pretty high hopes of finishing well and possibly coming out of here with a win.

Chad Johnston
"It's been real good and we got off to a good start," Johnston said. "The car has had speed all weekend long and we qualified well.  I went into today with some pretty high hopes of finishing well and possibly coming out of here with a win but it just didn't work out in our favor. 
"We got into a little trouble with the 18 and got into the outside wall, knocked the toe out of it, and a lot of heavy right side damage.  We were just trying to fix that and salvage what we could out of the day but then we blew a right front there right before that caution came out.
"Not the end of the day that we wanted.  We thought we had a shot at winning and with two races to go to get into the Chase this was one of the two chances obviously left to get it done and to get into the Chase.  We will just have to lick our wounds and go onto Richmond and see if we can't do it there and if so it will be pretty exciting."
Still, it was clear the affect that the driver's return had not only on the No. 14 team but all of Stewart-Haas Racing. Both Kevin Harvick and Kurt Busch led laps and had strong run going before accidents knocked them out of contention. And Danica Patrick posted her best Sprint Cup finish -- sixth.
Johnston remains optimistic with just one race to decide the Chase to the Sprint Cup field.
Stewart earned his first Cup win at Richmond International Raceway in 1999 in his second start at the half-mile track. He has three-career Cup wins at RIR, 11 top fives and 19 top 10s in 30 starts. Stewart has led 950 laps at Richmond and has a solid average finish of 11.1 – his fourth best track.
"It's really good to have him back," Johnston added. "We are happy to have Johnny Morris (Bass Pro owner) here and Rusty Rush and the guys from Code 3 to be here to support him here on kind of his homecoming back.  Wish we could have had a better effort and better finish for them but we will move on to Richmond and see if we can't get it done there."
Let the healing begin
Race winner and fellow Sprint Car enthusiast Kasey Kahne was also thrilled to see his competitor back in the field and at the race track. Kahne said it was "awesome" to see Stewart and offer comfort to his friend following the tragedy in upstate New York.
I just knew that everything was just really hard on him. It had to be.

Kasey Kahne
"I've wanted to talk to him for weeks," Kahne said. "I think a lot of people have and haven't been able to. So, it was awesome to see him, awesome just to say, hey. I mean, I know the guy, every event I've ever done for charity, Tony's supported and he's the first guy to support anything that I've done.  Anything for kids.  I mean he's such, he has such a good heart.
"I just knew that everything was just really hard on him. It had to be. And I hadn't been able to talk to him. So Friday, I think he left here and went out to his motor home and I was able to go in there and see him for the first time and give him a hug and just it felt really good to talk to him for 10 minutes.
"Then to see him on the track was pretty good.  The 14, you see it every week, and you just, it's different when he's not in it. Tonight, it goes green, and I was thinking about going high, and we got into Turn 1 on the original start and he was already there, going around me.  So I'm like, yup, Tony's back."