Subscribe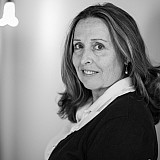 Following a three week hiatus, Tony Stewart returns to action this weekend.
Tony Stewart will return to NASCAR competition this weekend at Atlanta Motor Speedway.
Stewart has missed the last three Sprint Cup races since his involvement in the accident that resulted in the death of Kevin Ward Jr. on Aug. 9 at Canandaigua Speedway in Ontario County, N.Y.
Driving a winged Sprint Car, Stewart hit Ward, who had exited his own car after a spin involving the two drivers and approached Stewart's car, which was circling the half-mile dirt track under caution.
The three-time Sprint Cup champion will address the media at 1 p.m. ET and NASCAR's Mike Helton will talk about his return at 2 p.m.
NASCAR released a statement quoting Steve O'Donnell, executive vice president saying, "Tony Stewart has received all necessary clearances required to return to all racing activities, and therefore is eligible to compete this weekend at Atlanta Motor Speedway. NASCAR has remained in constant contact with his race team, and we will stay very close to this situation as Stewart returns to competition."
NASCAR did not address Stewart's eligibility for the Chase the Sprint Cup. However, NASCAR President Mike Helton will also be available on Friday following the Stewart presser.
Stewart is currently 26th in the Sprint Cup point standings.