Subscribe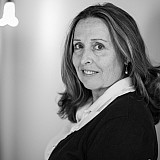 The racing community was pleased to see Stewart cleared in the death of Kevin Ward Jr.
Tony Stewart will not be charged with a crime in the death of race car driver Kevin Ward Jr., according to the determination of a grand jury in Ontario County, N.Y.
In a statement announcing the decision on Wednesday afternoon, Ontario County District Attorney Michael Tantillo said, "After listening to and questioning all of the witnesses, and reviewing all of the evidence, the grand jury has determined that there is no basis to charge Tony Stewart with any crimes; his case was "No-Billed" by the grand jury. "
This has been the toughest and most emotional experience of my life, and it will stay with me forever

Tony Stewart
Stewart, 43, a three-time NASCAR Sprint Cup Champion, was driving a Sprint Car in a race at Canandaigua Speedway in Ontario County when his car struck Ward, who had exited his car after a racing incident involving the two drivers, Ward was pronounced dead later that night at F.F. Thompson Hospital in Canandaigua.
"This has been the toughest and most emotional experience of my life, and it will stay with me forever," Stewart said in a statement released Wednesday. "I'm very grateful for all the support I've received and continue to receive.
"I respect everything the District Attorney and Sheriff's Office did to thoroughly investigate this tragic accident. While the process was long and emotionally difficult, it allowed for all the facts of the accident to be identified and known. 
"While much of the attention has been on me, it's important to remember a young man lost his life. Kevin Ward Jr.'s family and friends will always be in my thoughts and prayers."
The decision
Tantillo assembled the 23-person grand jury on Tuesday to decide whether Stewart should be charged following the on-track accident at Canandaigua Motor Speedway on August 9. Ward died from blunt force trauma after being struck by Stewart's car.
After hearing testimony from approximately two dozen witnesses and a review of photographs and videos over two days, Tantillo said the jury deliberated for "less than an hour." He released a statement on Wednesday at noon the investigation was complete.
The videos did not demonstrate any aberrational driving by Tony Stewart

DA Michael Tantillo
"Basically, I made it a goal to present every witness to the grand jury that had any possible relevant evidence to offer," Tantillo said. "Their job was to determine whether or not, based on all the evidence that they heard, all the testimony they heard, whether there was reasonable cause to believe that Tony Stewart had committed a crime or not. Obviously, their vote was they did not reach that finding."
NASCAR Chief Communications Officer Brett Jewkes added, ""There are no winners in tragedy. Our thoughts and prayers remain with the Kevin Ward Jr. family and Tony Stewart as they all cope with this tragic incident at Canandaigua Motorsports Park. This has been a difficult time for everyone involved and we have respected the local authorities responsible for reviewing this case."
Stewart missed three races following the accident. He returned to racing at Atlanta Motor Speedway on Aug. 31. Stewart has 48-career Sprint Cup wins and earned his third title as an owner/driver in 2011.
The evidence
Tantillo said there were two videos presented to the grand jury. The first, posted on YouTube, the second video belonged to the race track. Tantillo described the videos as "relatively similar in what they showed" with the track video being "a little higher quality".
"Those videos were examined in detail," Tantillo said. "They were enhanced .They were run through programs that allowed the frames to be isolated. They were run at 75, 50 and 25-percent speed, they were overlaid with grids and data and they were a pretty important piece of the evidence that was considered here.
"The videos did not demonstrate any aberrational driving by Tony Stewart until the point on impact with Kevin Ward at which point his vehicle veered to the right up the track as a result of the collision. Prior to that, his course was pretty straight." 
Ward's role in tragedy
During the investigation, it was revealed that Ward was under the influence of marijuana. Tantillo acknowledged "the levels that were determined were enough to impair judgment."
Tantillo added that he was "sure from their deliberations and discussions that the fact that Kevin Ward was observed running down basically two-thirds of the track, into a hot track into other cars that were still racing played a big part" in the jury's decision.
Those within the racing community react