Get alerts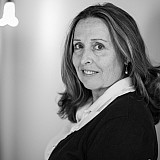 Tony Gibson is changing gears.
The affable veteran crew chief, who led Kurt Busch to the 2017 Daytona 500 win, is cutting back on his time on the road. 
Gibson will remain with Stewart Haas Racing but move into an advisory role in 2018. 
Gibson told motorsport.com he expects his 2018 schedule to include around 12 races. He will oversee SHR's test team as well as post-race inspection for the four Monster Energy Cup squads.
He has six career Cup victories—three with Busch and three with Ryan Newman. The Daytona Beach native honed his skills with the family race team before moving to North Carolina to pursue a career in NASCAR.
Gibson enjoyed early success with Alan Kulwicki. He was car chief for the No. 7 "Underbird" when Kulwicki won the 1992 championship. 
Following Kulwicki's death in 1993, Gibson worked with Bill Elliott before joining Hendrick Motorsports. As Jeff Gordon's car chief, Gibson won 29 races in addition to the 1998 and 2001 Cup titles.
In 2002, Gibson was hired as the crew chief for the No. 1 Chevy at Dale Earnhardt Inc., and driver Steve Park. He also oversaw the programs of Dale Earnhardt Jr., Mark Martin,  Michael Waltrip and Aric Almirola during his tenure at DEI. 
In 2009, when DEI dissolved, Gibson joined SHR and has been with the company ever since. In nine seasons, Gibson's teams have qualified for the nine Playoff berths. The second-generation racer, who turned 53 last month, has endured health issues over the last few seasons.
The birth of his first grandchild this year was an additional incentive to spend more time at home.