Subscribe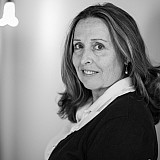 Tony Gibson should still be in the hospital recovering from undergoing an emergency appendectomy on Tuesday.
But it's hard to keep a good racer down — particularly in the Chase for the Sprint Cup.
And after coming off of a third-place finish at Chicagoland Speedway, where his driver Kurt Busch led 37 laps, Gibson knew nothing would keep him away from the track this weekend. 
Couldn't stay away
"I ain't built that way," Gibson said on Friday at New Hampshire Motor Speedway. "I love this stuff. I love the sport. That's why it's going to be so hard for me to stay home when I do decide to do that. It's going to be tough. I miss it. It would have worse for me to sit home and watch it. 
They did a CAT scan pretty quick, and that's when they saw my appendix was pretty close to rupturing.

#41 crew chief Tony Gibson on emergency appendectomy
"The guys are more than capable of doing it without me, that's for sure, but I just feel like we're a team, and leave no man behind. They were texting me every day and all day today, and I just feel like I've got to be here to support them and pull my weight."
Changing his fitness routine
However, there's been less weight to pull of late. After problems with kidney stones earlier this season that caused Gibson to miss the spring race at Bristol Motor Speedway, he changed his fitness routine and has lost 26 pounds. 
Although Gibson has suffered from ulcers since he was a teenager, the symptoms he felt early Monday morning were new. Still, after the 50-year-old crew chief reported to work at Stewart-Haas Racing on Monday, the pain persisted. 
"It never got any better," Gibson said. "Then about 12 o'clock in the morning, the pain started moving into my right side a little bit. My wife's like, 'Look, you're not going to sleep anyway, so you might as well go (to the doctor).'
The stress of it, it's on you ... But I don't think stress had anything to do with this — I'm just getting old.

#41 crew chief Tony Gibson
"They did a CAT scan pretty quick, and that's when they saw my appendix was pretty close to rupturing. They shipped me by ambulance over to the hospital, got me in there, put me in a room, and it wasn't two hours later they were doing surgery.
"The only thing that would have kept me out is if it would have ruptured — then I would have had no choice. If I wouldn't have felt I could come and be effective, I wouldn't have come."
Kurt Busch lends a helping hand
Busch sent his plane for Gibson early Friday morning. Gibson arrived in time for first practice for Sunday's Sylvania 300, where Busch posted the fifth-fastest lap — 136.019 mph.
"We respect one another," Gibson says of his relationship with Busch. "He respects this team and we respect him. We're here to run good and have fun and we understand where each of us is coming from, what are goals are and what we want to achieve. I feel we're paired up pretty good right now."
A friend suggested that the pain was associated with the late-race caution NASCAR threw when Busch was leading the race last weekend at Chicagoland Speedway, but Gibson acknowledged the pressure adds up over time.
"The stress of it, it's on you," Gibson acknowledged. "I don't necessarily feel it but I know inside your body goes through it while you try to talk your mind out of it or not. You still have that stress. You want to do good. You want to win and this is the part of the season that's crucial. One mistake just knocks you right out.
"But I don't think stress had anything to do with this — I'm just getting old."