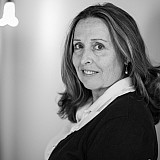 Veteran crew chief to lead Richard Childress' part-time squad
Sources tell motorsport.com that Todd Parrott will take over the duties on the No. 33 Sprint Cup team starting next week at Daytona International Raceway. 
Brian Scott, who is competing for Richard Childress Racing full-time in the XFINITY Series and is currently seventh in the point standings, will drive the car. Parrott spent last weekend at Chicagoland Speedway getting acquainted with Scott. 
Scott, 27, has 11 starts in the Cup Series. He has one poles and a career-high finish of 13th at Las Vegas in March. Ty Dillon, Childress' grandson, also has four starts in the No. 33 Chevy this season — including one start with Parrott at Daytona in February — where he finished 28th. Dillon finished a career-high 14th in his last start at Michigan two weeks ago. 
Parrott takes over as crew chief for Slugger Labbe, who left the No. 33 team to oversee the No. 3 Cup car and driver Austin Dillon. Gil Martin started the season with the No. 3 team but has since been reassigned to RCR's R&D department.
Parrott has 31 career Cup wins and led Dale Jarrett to the 2000 championship. He has worked as a Cup crew chief for more than 20 seasons. Most recently, Parrott was subbing for Luke Lambert and driver Ryan Newman during the suspension of the No. 31 team's crew chief.