Get alerts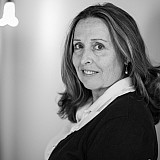 Drivers weigh in on blocking and when or if it's acceptable
SONOMA, Calif. -- If Tony Stewart's middle finger salute wasn't enough to capture Kyle Larson's attention at Michigan International Speedway last Sunday, then perhaps his verbal warning at Sonoma Raceway will.
Following the race, the three-time Sprint Cup champion accused the rookie of "blocking" his path as Stewart attempted to advance his position on Lap 127. Stewart, who finished 11th, called Larson "impatient" even though it was the No. 14 Chevy that ran into the back of the No. 42 car.
"And then on a restart, he swerves over to block us and puts a big hole in the nose that we've got to come in and fix. By the time we get it fixed we're buried so far back at the end of a race like that, we couldn't do anything.
"So, I think he'll learn, just like we all learned when we were rookies, one way or the other. He'll either slow down enough and think about what he's doing or he'll be forced in a situation where he'll have time to think about it and they'll still be cars on the race track."
"I saw him go to the right so I went to right," Larson said. "I felt him hit me and thought 'Tony's going to be pissed,' so I pulled up top, let him by and drove around him a couple corners later. When the caution came out, I knew what was going to happen, and I knew he was going to pull next to me and showed me he wasn't happy – with his middle finger.
"I never raced with him a whole lot, in sprint car racing blocking is a little bit more 'normal', I guess. I don't know if he was angry at that as he'd be in stock cars because of blocking but I guess a guy like Tony Stewart probably respects you more if you don't back down. Coming to a place like Sonoma, I'm sure, we'll be around each other and we'll see what happens. I don't feel like I've done anything dirty so I'm not going to do anything to make the situation worse and I hope he doesn't."
Considering that Larson will roll off third for Sunday's Toyota/Save Mart 350 and Stewart is mired back at 21st, perhaps he can avoid the veteran all together. If not, Brian Vickers, who knows all too well what it's like to be on Stewart's bad side, has some sage advice for Larson, "There is no right or wrong answer to the problem but there are consequences."
Ask Vickers to recall his run in with Stewart at Sonoma and the driver of the No. 55 Aaron's Dream Machine Toyota replies, "Which one?"
Vickers was just about the same age as Larson when he first drew the wrath of Smoke in 2004. The rematch occurred in 2011. Stewart sent Vickers through the spin cycle for what he felt was blocking. Vickers in turns waited for the perfect opportunity to exact revenge and sent the No. 14 rear end up into a tire barrier.
"Tony said he didn't see that and he thought I was just blocking him. So he decided to run wide open into 11 and drive me clear through the tire barrier – and through the field at the time. We had a really good car, so I was pretty frustrated about it.
"Subsequently, after we repaired the damage when he wrecked up into 11, I was able to get back out onto the racetrack and it just so happened that Tony ended up in front of me and I lost my brakes into 11. The pedal went straight to the floor. I don't know what happened."
As Larson mentioned, there are different views on blocking depending on the series. Vickers says drivers have a variety of opinions on widening their bumpers, "but Tony takes it to an extreme".
"I think for Tony, 'if you block me, I'm just going to flat wreck you'. He just takes it to another level. That's fine. I respect Tony as a driver. He's a talented guy. That's just his opinion on the matter. My opinion is I definitely don't like it. It's frustrating. But at the end of the day, when we're on these restarts when you're four-wide and everybody is checking up in front of you, if you don't protect the inside, then you're going to get passed by like five guys. You can't do yourself justice by staying in the outside lane because Tony says so."
Vickers admits that once the racing shakes out to single-file competition and someone is blocking him in the braking zones then he's likely to adopt Stewart's opinion – "and get pissed". But there are outside factors to consider such as who the driver is and how that driver has raced him in the past. If another driver is indeed blocking Vickers, then he has no issue with "putting a bumper to him".
"I don't think it matters how good of friends you are with Tony, on the race track he's super competitive," Larson said. "I'm not too worried about it. I don't know if he's trying to intimidate me or what...I understand what's going to go on. I knew stuff like this would happen
"It's really not a big deal -- yet. We haven't wrecked each other or anything major. Nothing like that I really don't think it's a big deal. I'm sure we're not going to race each other differently."