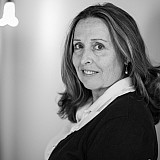 Kenseth says his strategy would have changed had he known there was time on the clock.
DAYTONA BEACH, Fla. – Despite winning the Sprint Unlimited on Saturday night, Matt Kenseth wasn't pleased with the chain of events that occurred in the final round of Daytona 500 qualifying.
"You told me I had seconds to spare, I don't know how they made it," Kenseth said to crew chief Jason Ratcliff over the radio after qualifying fourth.
"I will tell you through the timing there, as we went off the end of pit road and getting back to the green I don't know if the goal of the party was to get everybody across the line or not but there was a few seconds added to the clock in the last minute," Ratcliff replied.
You need to check on that Jason because that is absolutely critical.

Matt Kenseth
"You need to check on that Jason because that is absolutely critical," Kenseth added. I don't know if I had five seconds I would have pulled back a little bit…rather than kept going. It's just one more thing though."
NASCAR chief racing development officer and executive vice president Steve O'Donnell doesn't know how timing could have been manipulated.
"I looked at the clock, our timing and scoring system," O'Donnell told Motorsport.com. "In that last session, everybody made it in the time we had on the clock. There weren't any adjustments made."
Game on
With less than a minute remaining in Round 3 of qualifying, Martin Truex finally rolled off of pit road. Seconds later, the field followed.
Jeff Gordon won his second Daytona 500 pole – and his fourth pole overall on the 2.5-mile track with a lap of 44.711-seconds. It's the 78th career pole for the four-time Cup champion.
Jimmie Johnson will start second. Aric Almirola, Ricky Stenhouse Jr., Carl Edwards and Jamie McMurray are all locked into the 57th Annual Daytona 500 based on times.