Get alerts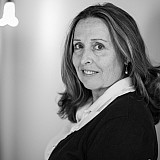 No doubt, NASCAR had a tough night in the tower at Richmond Raceway on Saturday.
For one thing, the sanctioning body erred on the side of caution--calling cautions that, in retrospect, may not have been necessary--at least in the opinion of drivers adversely affected by the yellows.
Then there was the ambulance, parked where it shouldn't be near the entrance at pit road--and where it served as the trigger for a chain-reaction wreck that knocked playoff contender Matt Kenseth out of the race. 
Sure, every officiating body has its share of bad nights. But NASCAR Executive Vice President and Chief Racing Development Officer Steve O'Donnell vowed to address the situation before the playoffs begin.
"We had a rough night up in race control," O'Donnell said on SiriusXM NASCAR Radio on Monday. "If you're a race team, you talk about wanting to put that behind you and move onto Chicago. And we're certainly going to meet and put our best effort forward heading into Chicago."
Certainly, some situations are out of the sanctioning body's control. But there should be some procedural system in place that dictates what constitutes a caution. Particularly glaring was a quick reaction to smoke from Kenseth's car, which turned out to be tire smoke under hard braking rather than an engine issue, long before the ambulance ruined the driver's night.
"When you look at the year to date, we've been really consistent," O'Donnell said. "We've done a really great job. Unfortunately, that didn't carry through on Saturday night. I think the first one was a quick trigger — it was a mistake. If that was the only one that would have happened, everyone would have just said, 'That happens, that was a mistake,' and you move on. 
"But when you couple that with what happened with the ambulance, we communicated multiple times over the radio to stop, pit road was opened. And unfortunately, where that vehicle chose to stop was the worst place. We can't go back and fix that, but we can go back and, obviously, look at the communication and what are better ways to make sure that doesn't happen."
O'Donnell said he spoke at length to regular season points leader Martin Truex Jr., after the final faux pas. Truex had led 198 laps — including the final 46 circuits before a caution was thrown for Derrike Cope, who was 16 laps of the pace at the time. Truex's issue for the last yellow was,  "there was no legitimacy for a caution."
"For most of the season they've been consistent, not jumping on every hot dog wrapper for a caution and those things we've seen in years past," Truex said. "I thought Saturday night at Richmond was a departure from what we've seen over the last five or six months. Really, what I wanted to talk to Steve about was why did they throw the caution? From what I could see, there was no real reason. Somebody just jumped the gun on that one. 
"Dale (Earnhardt) Jr.'s tweet this week about Carl Edwards and his championship going away fro a caution (last year), it's hard not to think about that if we're in the same situation at Homestead and that happens — what happened to us Saturday night — that would be really, really hard to take."
Unfortunately, NASCAR has experienced its share of mistakes off-track as well. From ambulances getting lost en route to the infield care centers to simply being at the wrong place at the wrong time, at times the crews seem logistically challenged during the process. 
When the ambulance picked up Truex after he was wrecked by Denny Hamlin on the final restart, it took five minutes for the driver to travel from Turns 1 and 2, navigate traffic and arrive at the infield care center in Turn 3. 
"If you were in bad shape, it would be very crucial to get there in quick time," Truex said. "Sometimes the ambulances just don't get to us quick enough as well. Those are all issues that need to be addressed…Those are the things that need to be cleaned up now."
At the start of the season, NASCAR announced a traveling safety team would attend each of the 38 Monster Energy Cup Series races and service the other tours during companion events. The sanctioning body partnered with American Medical Response to provide four emergency trauma physicians to rotate to each race. In case of an emergency, NASCAR would dispatch a chase vehicle with an AMR doctor and paramedic to the scene. The ambulances are contracted locally for each track.
On Wednesday, former NASCAR champions Kenseth and Kevin Harvick described experiences where the ambulance drivers couldn't find the infield care center after picking them up. 
"I think it was the spring Richmond race," Kenseth recounted. "I was driving around the infield for about five minutes with him. He was lost and couldn't find the infield care center. Thankfully, I wasn't bleeding to death.
"The other one was like after California. He was driving so recklessly, he about threw me off the bench. I almost hit my head in the ambulance, so yeah, there have been a couple of instances this year."
Harvick has experienced similar issues, including after his wreck at Las Vegas in March. 
"Everybody is doing a great job when they get to the cars, but we still have some issues of getting the ambulances and things from several drivers to the infield care center without getting lost," Harvick said. "And that's been an issue for not only myself, twice, but several other drivers as they've had their trips to the infield care center. 
"Getting the ambulance, and I know that's a constant work in progress, the chase truck and the ambulance to the accident scene as soon as possible when you know it's a major impact is important. 
"I know they are continuously working to try to make that better, but the ambulances need to know where they're going, and I don't know if that's coming from the ambulances and their preparation, or if it's coming from – like last week, it sounds like the ambulances were released and then stopped and just wound up stopping in the wrong spot, but we've got to eliminate those types of things."
NASCAR provided Motorsport.com with following response to the recent ambulance issues. 
"The follow-up discussions that centered around the ambulance issue at Richmond went well beyond where it parked and the procedure that led us to that point. It was all-encompassing, and we'll continue to work with the tracks and safety teams to improve in every aspect of support. Safety is paramount, and it's something we work hard at all year long, from the season-opening Summit to intensive weekly reviews of every incident response to continual training for crews. We hold ourselves to a very high standard of excellence."
Hamlin said the drivers' council has discussed the ongoing ambulance issues which came up after Aric Almirola's ambulance was sidetracked at Kansas Speedway after he was cut out of his car. 
In hindsight, Kenseth had a solution for the ambulance incident at Richmond.
"Obviously, they should have left pit road closed," Kenseth said. "The ambulance, from what I understand, was right beside the 78 (Martin Truex Jr.) all the way down the backstretch and he kept going and entered pit road. That's an obvious one where they should have closed down pit road for an extra lap."
Truex reiterated NASCAR's pre-race directive of allowing the race to play out naturally by the competitors. He hopes that's the case throughout the final 10 races.
"They just need to be consistent and make sure they make the right call when the pressure is on," Truex said. "That's their job. That's what they need to do. If there's a real reason for a caution, no one can say anything about it. Just do the right thing and make the right call at the right time."