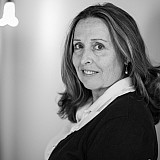 Former Bristol winners Tony Stewart, Jimmie Johnson and Carl Edwards sustain damage during second session.
BRISTOL, Tenn. – Bristol Motor Speedway lived up to its reputation on Saturday morning.
The second Sprint Cup practice for Sunday's Food City 500 in Support of Steve Byrnes was slowed by multiple racing incidents starting with three-time champion and BMS winner Tony Stewart.
Stewart ran just 24 circuits before slapping the wall coming out of Turn 4 and damaging the rear of the car.
"I don't know if we're going to be able to fix that," Stewart said over the radio.
After extensive work by the No. 14 Stewart-Haas Racing team, Stewart returned to practice at the 44-minute mark. He was 24th overall on the speed chart.
Ricky Stenhouse Jr. triggered the next accident – and damaged the car's front fascia when he pounded the rear of his former Roush Fenway Racing teammate Carl Edwards. Edward's Toyota received rear end damage, but both drivers continued on.
Forty minutes into the session, Josh Wise also hit the wall after posting 29 laps. Jimmie Johnson also scratched the right side on the No. 48 Lowe's Chevy, but inevitably ended up 10th quick.
Kasey Kahne led the session with a lap of 126.829mph, followed by Kevin Harvick, Joey Logano, Kurt Busch and Denny Hamlin. Harvick also posted the Best 10 Consecutive Lap Average (125.725) – from Lap 2 to Lap 11. Busch, Paul Menard, Kahne and Logano followed Harvick on the chart.