Get alerts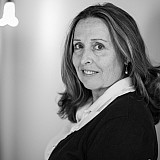 Whoever devised the latest version of the Chase to the Sprint Cup must have called upon their inner child to arrive at the format.
After all, the structure is very similar to musical chairs. When the song stops, someone loses his seat.   
On Sunday at Phoenix International Raceway, half the field will be eliminated in the Round of 8. And just as in the case in musical chairs, feelings will be bruised. There could even be a tantrum or two.
I respect (my teammates) enough to understand that we're all competitors, but we're also teammates so it's a fine line

Denny Hamlin
Joe Gibbs Racing holds the greatest odds when it comes to transferring two additional teams into the Championship 4. One JGR driver--Carl Edwards--clinched a spot with his victory last week at Texas. Three others--Kyle Busch, Denny Hamlin and Matt Kenseth are still in the running for the final two berths.
"Right now, we've got three sets of data points that we can look at versus somebody that's on a single-car team only has themselves," said Busch, the defending Sprint Cup champion. "So, of course, it's going to favor the guys that have four teams. 
Logano understands the obstacle ahead
Joey Logano, who is the only Ford driver remaining in the Round of 8, is acutely aware of the obstacle JGR presents to his title run.
"Obviously, they'll be able to work together — better than they'll be able to work with me," Logano said with a laugh. "We saw that at Martinsville, how they were able to let each other in, which really helps at tracks like that. There's just more of them. There's a lot of them together. 
"Will they gang up against me? No. They'll be able to help each other more. That would probably be the right way to say it. They have enough stuff to think about. They're in the same position I'm in. They're also going to be fighting each other some. When you think about it, eventually, they're going to have to change the game from 'us' to 'I' because there's going to be an odd man out."
Edwards is the only Gibbs driver locked into the Championship 4 Round. Like Jimmie Johnson, who secured his spot with a win at Martinsville, he has a free pass in Sunday's Can-Am 500.
But the pressure is on for Kenseth, Hamlin and Busch.
The thoughts of a veteran
At 44, Kenseth is generally the most mature Gibbs driver of the group. It was his title run in 2003 that proved to be the catalyst for the Chase to the Sprint Cup. As for his strategy on Sunday, Kenseth believes that staying the course as a unified team will benefit the organization when the checkered-flag flies.
"We always, at least since I've been there things changed a little bit obviously with additional – Carl and that team and Martin (Truex Jr.) and that team, but, I think that we work better together as a group than anything I've never been part of," Kenseth said. "So far that hasn't changed at all over the four years that I've been there. So, I wouldn't think that it would change this weekend and I wouldn't think it would change next weekend. 
"Certainly, once the race starts obviously we're all trying to get the best finishes we can for our respective teams but I think during the weekend we all share everything we learn throughout practice, bounce ideas off of each other and try to as a group come up with the best setups that we can for Sunday." 
But as the drivers have gone deeper in the playoffs, moments have arisen when not everyone sees eye-to-eye. That's when team owner Joe Gibbs' experience as an NFL coach proves invaluable.
"Sometimes and there are some other times that he has to get involved," says Hamlin of his boss. "Other than that, we have to communicate with each other. That's the main thing, you can't keep feelings bottled up for years and years and all of the sudden it all explode. 
"I think I have a great working relationship with all my teammates and if one of them wrecks me this weekend I'll be mad for a couple days and I'll get over it. It's just part of it."
Different opinions on moving a teammate
Hamlin was asked on Friday whether he would move a teammate to advance into the final four, "No I would not," he replied with a smile. "That's my answer today."
When the same question was posed to Busch, he did not hesitate. 
"Absolutely," Busch said. 
Perhaps that's why Busch has won a Sprint Cup championship and Hamlin is still searching for his first. 
"I respect them all enough to understand that we're all competitors, but we're also teammates so it's a fine line," Hamlin said. "You're going to have hurt feelings here and there, we're battling each other, which is what we all wanted to do. 
"If we had four cars at Homestead racing for the championship then there would be three guys pissed off. That's what we all want to accomplish, there's only going to be one champion so sometimes it's your time and sometimes it's not."