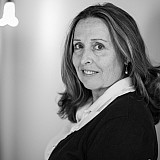 Three-time Sprint Cup champion seeks solace inside of his race car
HAMPTON, GA. – Tony Stewart returned to Atlanta Motor Speedway on Friday, after a three-race absence following his involvement in the accident that resulted in the death of Kevin Ward Jr. on Aug. 9 at Canandaigua Speedway in Ontario County, N.Y.
Stewart made a brief statement and then left the media center.
This is a sadness and a pain that I hope no one ever has to experience in their life

Tony Stewart
"This is something that will affect my life forever," Stewart said. "This is a sadness and a pain that I hope no one ever has to experience in their life. This being said, I know the pain and the grief that Kevin Ward's family are experiencing are something I can't possibly imagine.
"I want Kevin's father, Kevin Sr., his mother Pam, his sisters Christi (Cavanaugh), Kayla (Herring) and Katelyn to know that every day I'm thinking about them and praying for them.
"The racing community is a large family, as you guys know, and everyone is saddened by this tragedy. I want to thank my friends and family for their support through this tough emotional time. And the support from the NASCAR community my partners, all of our employees, it's been overwhelming.
Emotionally I'm not sure if I could answer (questions at this time)

Tony Stewart
"I've taken the last weeks off out of respect for Kevin and his family and to cope with in my own way. It's given me time to think about life and how easy it is to take it for granted. I miss my team, my teammates and I miss being back in the race car. I think that being back in the car this week with my racing family will help me get through this difficult time.
"I also understand that all of you have many questions and want a lot of answers. However, I need to respect the ongoing investigation process and cannot answer and address the questions at this time.  Emotionally I'm not sure if I could answer them anyway.
"We're here to race this weekend, and I appreciate your respect.  There will be a day when I can sit here and answer the questions.  Thank you."
SHR's Brett Frood speaks
Brett Frood, executive vice president for Stewart-Haas Racing, said, the decision to return was "100-percent Tony's…but he's ready to be back in the race car."
"It's been a difficult two weeks," Frood said. "But Tony is ready to be in the racecar.  He wouldn't be here if he wasn't."
For Tony, it's just been extremely emotional.  This is what is going to help him.

SHR's Brett Frood 
Rather than address the ongoing investigation, Frood said the focus should be on Stewart's return and being able to "cope" with the situation moving forward.
"We've really been respecting the process, as Tony said, and the investigation," Frood said. "Him being in the racecar right now is about him getting through what has been a very emotional two weeks, what his next step is in coping with this. There's been a great deal of empathy and sympathy for that family and what they're going through. For Tony, it's just been extremely emotional.  This is what is going to help him. 
"For Tony, it's all about this healing process.  That's part of why he's in the car. Besides his mom, his dad, his sister, his niece and nephew, his family is here, it's at this racetrack.  It's part of the healing process of being with his family that he's been with since 1999, knowing that these people are going to help him get through this.  I think that's one side of it.
"The other side of it is he's a racer.  We have 270 employees.  I think him putting a helmet on will help him cope with this situation."
Frood added that Stewart sent flowers and a card to Ward's family following the accident but has not personally been in touch.
Some background
Stewart, 43, missed 15 Sprint Cup races last year after broke his leg in a Sprint Car accident at Southern Iowa Speedway. He first returned to a Sprint Cup car for Speedweeks at Daytona in February.
Stewart joined forces with Gene Haas to form Stewart-Haas Racing in 2009. He won his third Sprint Cup championship two years later. SHR currently campaigns four teams in the NSCS.
The three-time NASCAR champion has amassed 48 career wins in 542 starts over the last 16 years.