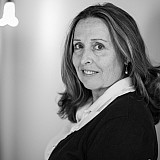 Who will stay and who will go in Sprint Cup qualifying?
With less than 30 minutes remaining in first Sprint Cup practice at Daytona International Speedway, it was go time.
But the drivers, particularly those in the Richard Childress Racing alliance, didn't go.
Practice was simply the dress rehearsal for Friday's qualifying.
With Newman in the lead, the teammates aborted the first attempt on Thursday, returned to pit road and waited again not wanting to be the first cars on the track and opting to be the group closing in the back of the pack.
Unlike Talladega, there were to factors interfering with the RCR cars strategy. First, the possibility of second practice getting cancelled due to weather (which inevitably happened) and second, whether qualifying on Saturday would be rained out as well. Whatever lap time the drivers put up in first practice could possibly determine their starting position for the Coke Zero 400.
At the 22-minute-to-go point, the RCR group finally rolled off pit road. As they practiced the exercise, a new six-car conga line appeared behind them led by Jamie McMurray and Kyle Larson along with Clint Bowyer, Greg Biffle and the Team Penske drivers of Brad Keselowski and Joey Logano.
The quickest ECR-powered car? Tenth-fast Martin Truex Jr., who at Talladega elected to help his brother Ryan and qualified 43rd. Now, he was back with the technical alliance.
When the side window blew out of the No. 32 car and delayed the RCR cars' performance, one team manager in the group didn't seem concerned.
"If you don't have the discipline and patience to execute the plan, you're screwed," he said. "Our strategy (on Friday) is to do a similar thing to Talladega."
"Those six guys know what they're doing," he added. "The others don't know the nuances. We told (some of the ECR engine customers) they were welcome to come to the back side of the line but if they side draft or try to break our line, we'll drop them.
"The only disadvantage will be getting everyone together. It's a weird game of cat and mouse. We're not running until we have our six drivers in line. But with all 43 cars out there's a huge potential for danger with the varying degrees of speed."
Another team manager called the current qualifying system "precarious at best". Would it make more sense to have qualifying races to determine the lineup for speedway races? One team boss replied "your spare car better be a good one". The other said, "It wouldn't matter, you better have a good back up now."