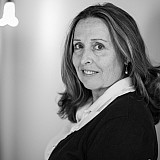 Harvick's on a roll and shows no signs of slowing at Phoenix.
AVONDALE, Ariz. – Can anyone stop Kevin Harvick?
The defending Sprint Cup championship squad has picked up where it left off last November and now the No. 4 Budweiser Chevy enters Phoenix International Raceway where Harvick has not finished worse than second in the last six races.
After coming off of a win last weekend at Las Vegas, Harvick starts from the pole for Sunday's CampingWorld.com 500 at a track where he's won four of the last five races.
"One of the things I liked about this race track is just being able to pick out really simple markers; things to aim for and things to let off at," Harvick said. "For me, any time I can have good reference points, it's easier to repeat what you're doing.
"And that's really one of the things that we concentrate on is just trying to get our car to drive as good as possible so that you can be consistent and run the same lap times lap after lap."
Moving in rhythm
Over the weekend it's been clear that Harvick hasn't lost that rhythm. Harvick was fourth fastest off the truck on Friday before earning his first pole at PIR. Saturday morning he was third on the speed chart behind his Stewart-Haas Racing teammate Kurt Busch and Brad Keselowski.
By Happy Hour, Harvick had the fastest car (136.555 mph) on the track.
Matt Kenseth, who posted the second best time in final practice and will start fourth on Sunday, finished ahead of Harvick in the XFINITY Series race on Saturday. Kenseth feels the No. 20 Joe Gibbs Racing Toyota will be competitive, but it's clear that he and crew chief Jason Ratcliff are still searching for speed.
I'm sure Kevin is going to be the guy to beat.

Matt Kenseth
"One lap isn't 312 obviously, but I felt like we did a lot of good things in practice and felt like we learned a lot," Kenseth said. "Jason really worked hard at trying some stuff outside of our box at least. Felt like we made some gains and some things were better, some things were worse.
"I'm sure Kevin is going to be the guy to beat, he has been the last few years here and there were some other guys that were real fast in practice too. Hopefully we will get a good balance tomorrow and we'll have a good day." 
The contender
During Harvick's remarkable run, Joey Logano has been the only driver that has been able to keep up with the No. 4 car on a consistent basis. On Saturday, Logano won the XFINITY Series race for Team Penske while Harvick finished third in the No. 88 JR Motorsports Chevy. But Logano, who lines up second on Sunday, isn't sure anyone will have a car that can keep up with Harvick.
They have it figured out with that 4 car right now and I have to be able to catch up to them.

Joey Logano
"I wouldn't say we are the only guy that has the speed to run with him," said Logano, who was fourth in Happy Hour. "I wouldn't say we have the speed to run with him either. I feel like our last run in Happy Hour made a long run of 25 laps and I feel like we were okay. Then I look at the times and we were just a little bit off still.
"They have it figured out with that 4 car right now and I have to be able to catch up to them. At least we beat them (on Saturday), which is good. We have a shot at getting them (on Sunday) starting on the front row and we will try to lead some laps off the bat there and maintain some track position and race them as hard as we can to beat them."
Down to the line
It could be a race fueled by momentum on Sunday – Logano enjoying his momentum from Saturday's victory and Harvick knowing his history at Phoenix along with his Las Vegas win. As a certain lock for the Chase, Harvick and crew chief Rodney Childers can afford to take chances this weekend and in every race leading up to the play-offs.
It's just good for the morale of your team to continue that momentum and try to keep winning.

Kevin Harvick
"I think you're willing to step out of the box and try some things during practice," Harvick said. "But as far as the race goes, you still want to win as many races as you can to try to keep other people from winning and to gain bonus points in case something happens in the first round. And it's just good for the morale of your team to continue that momentum and try to keep winning.
"For us, it's going to be the same approach and we were fortunate to win the second race last year and really work through a lot of problems. Hopefully, we don't have those durability issues like we had last year because everything was so new. Hopefully this year we can just work on making the race cars faster and really have a good plan when we head to Chicago for the first race of the Chase."
A worthy opponent
Logano will not going down without a fight. The recent rivalry between Logano and Harvick, 39, has turned out to be one of NASCAR's best.
Harvick, who leads the point standings, finished second to Logano in the Daytona 500. Logano won the pole the following week at Atlanta but finished fourth behind winner Jimmie Johnson and second-place Harvick. Certainly, this contest shows no signs of slowing.
Despite Harvick's six wins and average finish of 11.4 at Phoenix, Logano, 24, is clearly getting better with age.
"This is his territory for sure so to be able to race with him and try to beat him is going to be a lot of fun and a big challenge but there is no reason we can't do it," Logano said. "I feel we made some good gains today in practice and we are close. With a couple more adjustments we will be right where we need to be but I feel like in practice we were a top-five car and maybe a little better than that but I feel like we need one more step to be a winning car right now."