Subscribe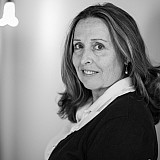 Mark Martin is bringing his talent and experience back to Roush Fenway Racing.
 He's back.
And did we ever really doubt that Mark Martin and Jack Roush would not be reunited?
Martin, 55, was named Roush Fenway Racing's driver development coach on Thursday.
"The thing that always stood out about Mark was his unmatched drive to win," said Roush. "Mark put us on the map and I am pleased to have him as a part of our team again. Mark is not only a good friend but he's also a fierce competitor and I truly admire his passion and dedication to racing.
I have no question that you will be able to see his influence on our young drivers.

Jack Roush on Mark Martin
"I have no question that you will be able to see his influence on our young drivers. He understands what it takes to win and to be able to do that on a consistent basis and he'll, once again, be a great asset to have back within our organization."
Still curious
Some of us are still wondering why Roush let Martin go in the first place. Arguably, Martin is the best driver Roush Fenway Racing ever had in its stable. He won 83 NASCAR races while under RFR's roof – and finished second in the No. 6 Ford four times in nearly two decades.
No, he never won a championship, but Roush has accepted responsibility for that, too. In sports terms, this scenario is no different than a coach bringing back a former franchise player to work with the prospects.
Let's face it; Ricky Stenhouse Jr. and Trevor Bayne are nice guys but certainly not marquee drivers. After losing Carl Edwards, Roush Fenway Racing is in a rebuilding mode. Greg Biffle's leadership skills have been well documented but one driver can't do it alone.
While Martin's chronic back issues preclude him from testing, his guidance and experience will be beneficial to the overall operation.
"I'm excited to return to Roush Fenway Racing, as it feels like I'm going home to where I belong," Martin said in the release. "I was fortunate to help build this team from the beginning and it's very humbling to be a part of Jack's team again.
"When Jack first hired me in 1988 we didn't talk about salary or benefits or perks, we talked about testing, tires and putting the right personnel into place to win on the track. That commitment is what stood out to me then and it's still what stands out to me today."
A second chance
Martin left the organization following the 2006 season and ran part-time with rookies Regan Smith and Aric Almirola at Ginn Racing until that folded and merged with DEI. After a season in the No. 8 Chevy, Martin replaced Casey Mears at Hendrick Motorsports in the No. 5 Chevy for the 2009 season.
Martin had undoubtedly the second most successful season of his career under the guidance of Alan Gustafson. While he won more races and posted better numbers in 1998, for Martin to compete at 50 against Jimmie Johnson in his prime with the same equipment was arguably the veteran and his best and final shot at a Sprint Cup championship.
 
The next chapter
In 2012, Martin went back to a part-time schedule at Michael Waltrip Racing. After Tony Stewart's injury last August, he signed on with Stewart-Haas Racing to sub for the injured driver. Martin was expected to stay on this season to test and work with Danica Patrick, but resgined this spring.
"I understand what it takes to succeed in this business and appreciate the hard work, dedication and focus required to compete at the highest level week in and week out," Martin said. "We have a great crop of young drivers in Ricky and Trevor, as well as with the rookies Chris Buescher and Ryan Reed and of course the veteran leadership with Greg Biffle.
"It will be a key part of my job to help them develop their skills behind the wheel and get the most of their exceptional ability."
Martin acknowledged that "nobody does a better job at developing young talent than Jack Roush."
Let's hope that is still the case. The organization's future depends on it.