Get alerts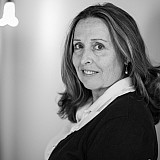 Joey Logano revels in his Daytona 500 win.
DAYTONA BEACH, Fla. – The Daytona Beach News-Journal said it all: "BREAD WINNER".
From the 15-year-old kid who was introduced to NASCAR's core media in Mark Martin's plane hangar to the Joe Gibbs Racing' protégé prematurely touted as "Sliced Bread" three years later, Sunday's Daytona 500 winner Joey Logano, 24, could have just as easily been toast.
But the pitfalls the Middletown, Conn.-native endured along the way forced Logano to improve his craft. When his contract wasn't renewed at JGR at the end of 2012, Logano wasn't sure he would ever race again at NASCAR's top level.
"Sometimes God just throws you in situations and you don't know why, but you just have to roll with the punches and it turns out to be the best," Logano said. "I think it's no secret that I probably got thrown into this series too young – inexperienced, didn't know what I had to do and start working your way up."
Lessons learned
It wasn't just the jump from the XFINITY Series to Sprint Cup which was overwhelming for Logano. The then-18-year-old had the impossible task of replacing popular champion Tony Stewart in the No. 20 car. In addition to the constant comparisons to Stewart, Logano's performance was being measured against his JGR teammates, Denny Hamlin and Kyle Busch, two of NASCAR's elite racers.
Although Logano won at his hometown track, New Hampshire Motor Speedway, in his 20th-career Cup start, pundits pointed to the race being called due to rain as aiding the youngster's cause. He would have to wait another three years to return to Victory Lane. By then, his fate was sealed. Gibbs enlisted Matt Kenseth to drive the No. 20 Toyota.
As JGR transitioned to a new lineup, championship team owner Roger Penske also had a seat that needed to be filled. At the urging of Brad Keselowski, Penske reached out to Logano.
He had the opportunity not to be the third driver on the team, he could be equal to Brad which was important.\

Roger Penske
"Most of all he was hungry and when he came to us, he had the opportunity not to be the third driver on the team," Logano's team owner Roger Penske told Motorsport.com. "He could be equal to Brad which was important. When you come into a team as good as Gibbs and you have a driver like Kyle Busch, who is world class, and Hamlin, who is a big winner, you obviously have to take your seat at the table and it's that you're number three.
"And at the end of the season, they didn't have a full-time ride for him. That was perfect for us. Shell wanted him. We felt he was the right age and we could build on him. So it was age, it was experience and I thought the integrity, the kind of kid he was, was something we wanted on the team. He'd fit in well with us…We cherish the fact that we have drivers that support our brand on the track and off. We felt he'd be a great ambassador."
Fresh start
Logano says signing with Team Penske was "the best move of my career." In his first two seasons with the No. 22 Shell Pennzoil Ford, Logano scored six Cup victories, 27 top fives and 41 top 10 finishes. Each year he's qualified for the Chase with a career best fourth-place run last year.
It's not surprising that his Twitter profile reads, "Big fan of second chances."
"To be here and get teamed up with a great team and it was an opportunity for me to regroup, be who I wanted to be as an adult and not as an 18-year-old kid anymore and go out there and work hard," Logano said. "Something it says at Team Penske in the gym is 'Effort Equals Results.'  It's such a simple phrase, but it means so much.  Everyone on our team works so hard." 
Quick Study
And the preparation for NASCAR's Great American Race was no different. In the weeks leading up Daytona, Logano, spotter Tab Boyd and crew chief Todd Gordon spent endless hours reviewing tapes from the last three years of races at the 2.5-mile track. Following the Sprint Unlimited and the Duels, the team studied more game film and watched races.
The work paid off for Logano, who earned his ninth career Cup win and the second Daytona 500 victory for Team Penske.
We prepared ourselves the best we can for this race.

Joey Logano
"Superspeedway racing was not our specialty at all last year and for me as a driver I've never really been that good at this big pack drafting," Logano said. "Over the off-season Todd and I sat down a lot, and Tab my spotter, we sat down and watched a lot of tapes.  We went up and watched the second Duel on top of the spotter's stand.  We watched the XFINITY race up there. 
"We did everything we possibly could do to say, 'We prepared ourselves the best we can for this race,' and it's so cool to see that phrase come to life – 'Effort Equals Results,' and we've got a really cool ring because of it."
Turning heads
Hamlin, Sunday's fourth-place finisher, had a front-row seat for his former teammate's victory. After working alongside Logano for his first five seasons in NASCAR, Hamlin feels a fresh start energized his former teammate. He believes Logano has evolved into "a different driver".
He's really become one of the elite drivers in our sport.

Denny Hamlin
"I think some situations just suit you better," Hamlin said. "You look at when he left the 20 car, the 20 car instantly ran better.  When he left, he instantly ran better. I just think the situation didn't work for him. 
"I think he matured and did his homework.  He's really become one of the elite drivers in our sport. Every single weekend you know you're going to have to beat the 22.  That's something we didn't say about Joey just three years ago. I think he's with a great situation.  Their cars are really good.  He just made the best of it."
A new day
By Monday morning's Daytona 500 Champion's breakfast, Logano's level of energy had diminished after a night of celebration. Still, it was clear that the significance of winning NASCAR's most prestigious race had begun to sink in. Most 500 winners aren't prepared for the onslaught of media activities that follow let alone pack a suit for Speedweeks. That wasn't the case for Logano.
"I came to Daytona fully expecting to win," Logano said. "Plus, you need a suit when you drive for Roger Penske."
So how did Logano go from a career that many thought was "toast"?
"You didn't call me that did you," Logano asked.
Guilty as charged. Perhaps that's what makes it easier to appreciate the depth of Logano's accomplishment. He certainly does.
"It means a lot," Logano said. "There are a lot of great race car drivers that have never won the Daytona 500. You see the list on the big trophy down there of all the drivers that have won this thing and to have your name associated with that means so much. I said earlier, you walk into this place and they have the concrete in here with the driver's hands and feet and you look at some of the names that won this thing before and to think that your name is going to be down there in concrete is something special. That is there forever. That is what makes this race so special to win.
"It is the Daytona 500. We talk about it all the time. It is hard for me to put it into words what it feels like. It is just a surreal feeling. You work your whole career to get to the point that you even have a chance to win the Daytona 500. I talked yesterday about how big it was just to start the Daytona 500 so winning it is just insane the emotions you go through and what you feel.
"At the same time, you are like, okay and you start thinking about Atlanta and you want to keep the momentum going. At the same time you want to make sure you let this settle in and make sure you enjoy this moment. They are not easy to come by, obviously. We will make sure that we enjoy it but keep working hard."