Subscribe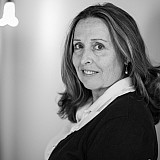 Team Penske secures positions in second round of the Chase with wins in first two races.
LOUDON, N.H. -- Joey Logano finally won at New Hampshire Motor Speedway "the right way".
Sure Logano earned his first career victory at the Magic Mile six years ago – but with that rain-shortened event, the Middletown, Conn.-native never even made it to Victory Lane.
On Sunday, he savored the moment.
"I just want the lobster," Logano said of the NHMS's unique trophy in Victory Lane. "Where's the lobster?"
Staying in contention
For Logano, his seventh-career Cup victory was well-fought. He led one lap under caution on Lap 107 and 42 more circuits starting on Lap 171. But the defining moment came on the Lap 273 restart when Logano lined up third and blew by then leader Kevin Harvick and his Penske teammate Brad Keselowski down the backstretch.
Despite two additional cautions, Logano was able to hold off Harvick for the lead – much to the dismay of the Stewart-Haas racer.
Rookie Kyle Larson, Harvick, Jamie McMurray and Jimmie Johnson rounded out the top five. Aric Almirola had a solid comeback at sixth after finishing 41st with a blown engine.
The Contenders
Keselowski, who led 78 laps but was conserving fuel in over-time, finished seventh but retains a one-point lead over Logano. With his win in the Chase opener at Chicagoland, the two Team Penske Fords are a lock for Round 2.
"It's great for everyone at Team Penske," Keselowski said. "We certainly have a lot to be proud of, but there's still a lot of work to do."
The race was slowed by 15 cautions – many involving Chase contenders. Denny Hamlin was plagued with fueling issues after leading 32 laps. After he was mired in traffic, Hamlin couldn't slow in time to miss a three-car wreck in Turn 2 on Lap 180. Following repairs, he returned to action finished 37th.
Kyle Busch, Ryan Newman, Matt Kenseth, and Kasey Kahne were involved in a wreck down the back stretch on Lap 188 but all four drivers continued on to finish eighth, 18th 21st and 23rd, respectively.
Keselowski received an assist on Lap 194 from Kenseth and slammed the right side of the No. 2 in Turn 2 to ignite the sixth caution. Dale Earnhardt Jr., first had issues with a loose tire on Lap 119 while running sixth. He dropped to 25th and earned the lucky dog on Lap 189. On Lap 201, Earnhardt was pounded from behind by Austin Dillon and consequently punted the No. 17 of Ricky Stenhouse Jr. in Turn 4. He salvaged a ninth-place finish and thanked the No. 88 crew "for working together".
"I was a little worried," Earnhardt acknowledged. "It was a great way to work."
Kurt Busch's day soured early when his team failed to secure his left rear tire during pit stops on the second caution. He entered the pits 16th and restarted 23rd – the last car on the lead lap. But he never regained his footing and wrecked in Turn 3 on Lap 221. After multiple stops for repairs, Busch finished 36th – one position ahead of Hamlin.
We went from being very comfortable going into next week's race to now not being very comfortable.

Jeff Gordon
Perhaps the biggest loser was Jeff Gordon. The No. 24 Chevy stayed on the lead lap all through the race. Despite not leading laps, Gordon was a top-five car until the closing stages of the race. The team pit with just over 50 laps remaining in the race. Gordon had worked his way back up ninth on the Lap 273 restart. Less than 20 laps later, Gordon blew a right-front tire and slammed into the Turn 1 wall. He finished 24th.
"You just can't have things like that happen," Gordon said. "We have a strong enough team. We went from being very comfortable going into next week's race to now not being very comfortable. We just have to go and perform and try to make sure things like this don't happen."
Sealing the deal
Logano's prowess on restarts, proved to be key in the end game. On Lap 248, Logano came to pit for the final time. The team sacrificed track position in order to take four tires and restarted 16th. He gained five spots on the first lap and was seventh five laps later. He was sixth by the 10th Caution on Lap 257 and gained three positions and by Lap 262 he was second behind Keselowski.
Although five more cautions slowed the pace – and sent the race into overtime – once Logano took the point on Lap 274, he would not be denied.
I could never pick a better race track to win.

Joey Logano
"We won at my worst freakin' racetrack," Logano said with a laugh. "How about that crap?"
Crew chief Todd Gordon replied, "You play better offense than defense."
But Logano acknowledged, "We worked hard." He went to sleep hoping he could match his top five from last weekend. Coming out of the second Chase race with a win at his home track made the victory that much sweeter.
"This is my home race track, the coolest place to win for me." Logano said. "I could never pick a better race track to win.  I watched my first Cup race here when I was five and I won that other Cup race here, but I just felt like I had to win one the right way here, and this means so much. 
"I've got to thank all the boys at Team Penske.  We're doing what we've got to do to win this thing right now – both teams are – and I'm proud of that.  This is my home track so it means so much to me."