Get alerts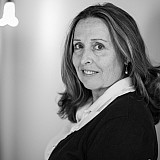 Phoenix International Raceway offers a unique gesture to honor one of NASCAR's greatest racers.
NASCAR's Sprint Cup Series will race at the Jeff Gordon Raceway on Nov. 15. 
To honor the four-time Cup champion, the one-mile track — also known as Phoenix International Raceway — will hand over the venue's naming rights for the Quicken Loans Race for Heroes 500.
"It's an honor to have the track named after me, even if only for a day," Gordon said at Michigan International Speedway on Friday. "What a cool gesture by Bryan Sperber (PIR President), his staff and ISC (International Speedway Corp.). 
"I've had some great moments at Phoenix International Raceway, and this will just add to the many great memories I have of racing in Phoenix."
Gordon is third on the all-time Cup list with 92 career wins, 80 poles and 322 top fives. He's posted the second-most top-10 finishes — 462. In 33 career Cup starts at PIR, Gordon has two wins, three poles 12 top fives and 23 top-10 finishes. He has finished on the lead lap in 25 races and led 442 circuits.
PIR has a number of events and promotions to commemorate the event. Before the race, the track will offer "24 Moments of Greatness" throughout its social media network featuring highlights from Gordon's career.
"Jeff has had an amazing career in NASCAR, both as a tremendously successful competitor and as an incredible ambassador for the sport," Sperber said. "When we thought about how to recognize his accomplishments for the Quicken Loans Race for Heroes 500, we knew we had to put together a celebration that was bigger than anything we've done in the past.
"It doesn't get bigger than renaming the race track and Jeff Gordon is a person who is truly deserving of that honor."