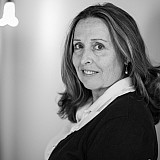 Road courses bring out the best in some drivers -- and the worst in others.
The disdain that Kyle Busch and Kevin Harvick feel for each other is nothing new.
Following the cat and mouse game between Busch and Harvick during the first round of qualifying at Watkins Glen, the No. 4 Stewart-Haas Racing team shared this exchange over the radio:
Rodney Childers: It wasn't really Dave's (crew chief Rogers) fault but he should've had a spotter back there.
Kevin Harvick: It's Dave's fault. It's Kyle's fault. It's all of them's fault. (Expletive) them…
Spotter Tim Fedewa: It's my fault. I should have been more patient there, just like we talked about.
Subsequently, Harvick returned to the track and posted the second fastest lap in the first round behind Marcos Ambrose. Busch was 19th.
Harvick was fourth in second round and will roll off from the second row for Sunday's Cheez-It at The Glen. Jeff Gordon won the pole with a 129.466mph.