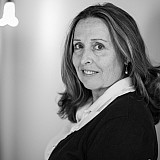 NASCAR's dirty dozen ready to battle for Elite Eight Round.
DOVER, Del. – The Contender Round is set.
Not surprisingly, leading the points after the first round was Brad Keselowski, who waltzed into the segment with his win at Chicagoland Speedway. His Penske teammate Joey Logano vaulted in by winning the second race of Chase at New Hampshire.
Jeff Gordon was the final driver to advance with a win (although the No. 24 would have transferred by points.
"That's what I'm talking about," Gordon said. "Heck yeah!"
But now, the top 12 drivers' points are reset to 3,000.
Here are the Contenders in the Chase for the Sprint Cup:
1) Brad Keselowski
2) Joey Logano
3) Kevin Harvick
4) Jimmie Johnson
5) Jeff Gordon
6) Kyle Busch
7) Dale Earnhardt Jr.
8) Matt Kenseth
9) Ryan Newman
10) Carl Edwards
11) Denny Hamlin
12) Kaskey Kahne
Eliminated from Chase contention are AJ Allmendinger, Kurt Busch, Greg Biffle and Aric Almirola. Allmendinger missed the final transfer spot by two points.
"We didn't give up," Allmendinger said. "It was an awful day. My crew chief Brian Burns did a great job making adjustments. We just missed it all weekend...we didn't deserve to be in it with the run we had today."
The three races in the Contender round include Kansas Speedway, Charlotte Motor Speedway and Talladega Superspeedway.