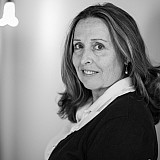 If Carl Edwards is joining Joe Gibbs Racing, his former Roush teammate Matt Kenseth won't spill the beans
CONCORD, N.C. – If there's a reunion planned with Matt Kenseth and Carl Edwards at Joe Gibbs Racing, the driver of the No. 20 Toyota isn't ready to talk about it.
"Man, that's not really my department," Kenseth said. "I haven't really put any thought into that. I've been more trying to figure out how we can get back to victory lane like my other teammates so we're qualified for the Chase or have a better chance of getting qualified for the Chase and just get back to form and running like we were last year. I try to stay pretty hard away from all the rumors."
Still, the rumor mill has been churning in earnest. Although Edwards went as far to say it's in his contract that he's not allowed to discuss his working arrangement, there's plenty of speculation to go around.
Three years ago Edwards' prospects bounced back and forth between his current home – Roush Fenway Racing – and JGR. With an assist from Ford, Edwards remained in the RFR camp.
But with Kenseth's success with Gibbs last year, including a career-best seven wins in one season and his best finish in the point standings (second) since 2006, at the least Edwards must be curious whether he could match his former teammate's accomplishments.
Still, is JGR ready to add a fourth team to the fold? Certainly, Coach was extremely successful when he had two cars and has only increased his success when he added the No. 11 squad. Both Joe Gibbs and JGR president J.D. Gibbs have said that with the proper sponsorship a fourth car could be a possibility.
Currently, Kenseth is second in the point standings with Kyle Busch in third. Denny Hamlin is in 12-place but with a win is already a virtual lock in the Chase. But would a fourth team spread perennial champion contenders too thin?
"I'm the wrong guy to ask almost all of those questions," Kenseth said. "I don't know. I can't really speak to the - first of all I didn't know they were doing a fourth team. I don't know if they are ready for that or not. They were one of the last ones to go to three. I've been on both sides of it so certainly I think if you get the right people in place and a cohesive group and stuff then I'm sure there's advantages to it as far as the business and advantages or disadvantages, I don't really know. I don't really run the business.
"At Roush for a while after the (George) Gillette car was moved over and all that stuff, we had eight for a long time and I can tell you for sure that was too many to be competitive. Eight is definitely too many. I don't know where it gets to be too much or not enough.
"I think there's different theories on it. Certainly, Hendrick, all their cars run really good and the Stewart-Haas stuff is aligned pretty closely and all them are running really good right now as well."