Get alerts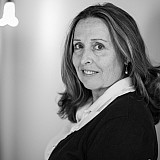 Gibbs won't commit on whether he's talking to Carl Edwards or if there will be a fourth car in the JGR stable next season
CONCORD, N.C. – With silly season in full swing, it's not surprising that Joe Gibbs is in the middle of it.
Over the last month, the rumors of Carl Edwards considering a move to JGR have picked up considerably.
But Coach says it would take a lot for JGR to add a fourth team.
"I'm not going to guess on stuff and the rumors and everything," Gibbs said. "We get into this every year and there's a period we kind of got to go through, I've come to feel."
Joe Gibbs
When asked specifically about Edwards, Gibbs would not offer a definitive answer.
"Anything that's going on right now, to me, is kind of that rumor time – and I don't think I need to be commenting on it," Gibbs said. "So many times when the top guys come up, everybody in the sport kind of looks at it. There's a couple of guys this year – that are on their last year, so it kind of happens."
When it comes to free agents, Edwards and Greg Biffle top the list. Clint Bowyer renewed his contract with Michael Waltrip Racing two weeks ago. Marcos Ambrose has yet to re-sign with Richard Petty Motorsports and the question remains whether he will continue to race in Sprint Cup or move home to Australia.
JGR expanded to three full-time teams in 2005, but moved to three full-time drivers with the addition of Denny Hamlin in 2006. With the addition of Kyle Busch in 2008 and Matt Kenseth last year, Gibbs already has one of the most formidable line ups in the garage. Kenseth and Busch are second and third in the point standings, respectively. Hamlin, who missed the race at Fontana but is 12th in points, is well within the Chase Zone after winning at Talladega Superspeedway.
Inevitably, it's a question as to whether a fourth team makes sense for JGR.
"We have said for the last five years that when things come up we have always looked at it," Gibbs said. "But it's hard to do. Like I've said, it's extremely hard to do cause you've got so many things to work to make it happen. I'd say for the last four to five years we've looked at it, but it's hard to do and we haven't been able to think it's best for us."