Subscribe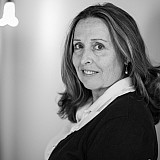 More than half of the Sprint Unlimited field involved in Lap 45 wreck.
DAYTONA BEACH, Fla. – The Sprint Unlimited was red-flagged on Lap 46 after a 15-car melee occurred on the front stretch at Daytona International Speedway on Saturday night.
As the pack entered the tri-oval, Greg Biffle nailed the back of Jamie McMurray and sent him spinning through the field and after contact the No. 1 Chevy slammed into the wall.
 It was some of the most intense speedway racing I've seen from beginning to end in a while.

Denny Hamlin
"It looks like the 16 just lifted us off the ground," spotter Loren Ranier said over the Ganassi Racing radio.
The contact also collected Denny Hamlin, Clint Bowyer, Paul Menard, Kevin Harvick, Tony Stewart, Aric Almirola, Kurt Busch, Kyle Busch, Kasey Kahne, Jimmie Johnson and Clint Bowyer.
"These things don't like the grass very well," Bowyer said with a laugh. "It's too bad. These guys work so hard on these cars and we go out there and tear 'em up pretty quick."
Wreck victims react
"From where I was, it was a revolving door," said Jimmie Johnson. "One moment your third or fourth, the next your 15th and then back in 3rd, so there is a lot of action going on in the middle of the pack."
Kasey Kahne was riding in order to avoid the big one, but that still wasn't enough. "I was in the back waiting for something to happen and once it did, the track was so dirty that I couldn't slow down enough."
Denny hamlin described the racing as some of the most hectic he's scene in a long time: "A lot of side-drafting, a lot of blocking going on. It was some of the most intense speedway racing I've seen from beginning to end in a while. It was so aggressive trying to keep that track position and I don't know if the 500 will be like this, it is 500 miles."
Biffle led the event under caution followed by Joey Logano, Martin Truex Jr., Kyle Larson and Harvick.
"I didnt know I was airborne until I felt it come down," Hamlin said. "That was pretty good hang time."
Four drivers - Kyle Busch, Kurt Busch, Kevin Harvick and Aric Almirola - received penalties for having too many men over the pit wall. Menard, Johnson, Hamlin, and Kahne were all checked and released from the infield care center.
According to NASCAR, about 14 cars were involved in some way including the 1, 48, 11, 15, 27, 41, 14, 43, 18, 16, 4, 5, 20, and 17.
Nick DeGroot contributed to this story