Get alerts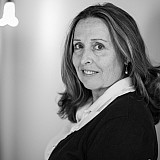 Goodyear looking to set baseline for 2015 tire development.
Goodyear kicks off the first of a two-day tire test at Charlotte Motor Speedway on Tuesday.
After a solid test with the 2015 Sprint Cup rules package at Auto Club Speedway last month, Greg Stucker, director of race tire sales for Goodyear, hopes to duplicate similar results on the 1.5-mile track.
"This is the first look at Charlotte," Stucker said. "We have a good idea what we're going to do. This is a confirmation with a few cars to get a feel what the 2015 rules will do at that particular racetrack."
Adapting with the Gen 6
For Goodyear, this is the third rules change with the Sprint Cup cars since the Generation 6 model was introduced for 2013. With 125 less horsepower and two inches cut from the spoiler, Goodyear engineers need to determine how alterations to the cars will affect the tires.
We got a lot of input from NASCAR and the teams. So we kind of know what's coming. We try to stay on top of it.

Greg Stucker
"I think everybody kind of knows what the aero numbers will be but with the horsepower change, we have to figure out what the total rules package would be," Stucker said. "That's what we're trying to get our hands around is how much we can change the tire package and how much more grip we can give back knowing that over the course of 2015 that they're going to make gains in horsepower and aero, so where do we start?
"We're not working in a vacuum. We got a lot of input from NASCAR and the teams. So we kind of know what's coming. We try to stay on top of it. And our guys, headed up by Rick Campbell (Goodyear's NASCAR Project Manager), do a nice job of it."
Dale Earnhardt Jr., Sam Hornish, Carl Edwards and Paul Menard are the drivers scheduled to participate in the test. For Earnhardt, Hornish and Edwards it will be the first opportunity to work with their new crew chiefs.
In the rearview mirror
Stucker was "happy" with Goodyear's body of work during 2014 and felt that performance "overall was very good".
"There were a couple of hiccups here and there but in general I thought it was a very good package particularly with the way the car evolved," Stucker added. "This has been an extremely fast race car with all the downforce. The guys in the garage have done their homework and they got faster as 2013 and 2014 progressed and I though we delivered a good overall package in '14.
"I think we have a good baseline on to build in 2015."