Get alerts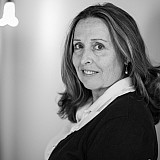 After 37 seasons and 890 NASCAR starts, the two-time champ is hanging up his helmet - for good this time.
TALLADEGA, Ala. – Terry Labonte isn't retiring.
The NASCAR Hall-of-Fame nominee won't be moving from the cockpit to a rocking chair at his ranch any time soon.
He's simply walking away from the competition side of racing – an arena where "Texas Terry" has been giving his all since he was 21.
Now, 57, the Corpus Christi native who calls North Carolina home, will focus on his marketing company and soon-to-be three grandchildren.
So yes, when Labonte takes the green for his 890 Cup start in the Geico 500, third on the all-time list, it will be his last.
It's only about the third time I've said this is gonna be my last race, but this is really gonna be the last one. 

Terry Labonte
"It's been a lot of fun," said Labonte, who will drive No. 32 C&J Ford. "Of course, you know it's only about the third time I've said this is gonna be my last race, but this is really gonna be the last one.  It's been fun. 
"I've enjoyed running a few races on and off here the past few years with Frank (Stoddard) and his team and C&J Energy as a sponsor.  Those guys, C&J, are originally from Corpus Christi and headquartered in Houston now, so they're guys I've known for a long time and it's been fun to run a few races with them."
Hall of Fame numbers
Labonte has enjoyed an illustrious career. He won his first Cup title after six full seasons in 1984 with Billy Hagen and his second championship with Rick Hendrick 12 years later.
Two races stick out in Labonte's first 889 starts – the victory at his home track Texas Motor Speedway in 1999 and his first career win at Darlington Raceway in the 1980 Southern 500.
"I think probably the one that was the coolest for me, probably two of them actually, but the one in Texas out there when I won the race in Texas," Labonte said. "That's the first time I think I ever noticed a crowd.  I was passing Dale Jarrett.  We had really run good all day and they beat us on a pit stop and I ran him down and passed him with less than 10 laps to go and I saw the whole place stand up. 
"I had never noticed the crowd actually stand up at the track and I thought to myself, 'Oh man, I better not screw this up because I think there are 200,000 people pulling for me and they're gonna be mad if I don't win this thing.' 
"So it was cool to win that race in my home state, and then probably the race at Darlington that we won when they had the Southern 500 on Labor Day weekend.  We won the race that day and it's between those two as being the coolest ones, I think."
The Iceman
Labonte has 60 career starts at Talladega – more than any venue he's raced at over the past three decades. He earned two (1989, 1997) of his 22-career wins at the 2.66-mile track along with 14 top fives and 23 top 10s.
On Saturday, Labonte transferred to the final round of qualifying and will roll off 11th on Sunday.
"I've always looked forward to coming to Talladega," Labonte said. "We have a couple of wins down here and it's a track, as everybody knows, if you stay out of trouble and stay on the lead lap you've got an opportunity for a decent finish."