Get alerts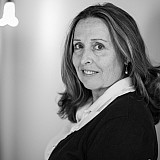 Edwards posts his first pole since the fall Texas race in 2013.
Carl Edwards has never felt very lucky at New Hampshire.
Friday's qualifying effort for the 5-hour Energy 301 was no different. 
Despite posting the fastest lap of 135.164 mph in the final round, Edwards couldn't believe he won the pole.  
First round gamble pays off for No. 19 team
Edwards applauded crew chief Darian Grubb for the gamble he took in the first round. "We tried to put as few laps as possible on the tires and it was hard to sit there about 19th in that first round and not go out again. I give a lot of credit to Darian for being able to gamble like that. We could have very well been 25th and wishing we had gone again so that was awesome."
When the clock struck zero in the final round, he needed some convincing that they actually got it.
"You got it bud, you earned that one," the team told him over the radio.  
"Are you sure we got it," Edwards replied. 
"Yeah, we're sure," answered the team.
"It's very tough to pass here so we knew qualifying would be important," Edwards said in the press conference that followed. "The whole group (JGR) has been really good the past couple weeks. We've been working really well together and to come here and all of us be fast is great. I'm really excited about the race."
Teamwork
For Edwards, it was his first career pole at NHMS, where he hasn't had a top five since he finished third in the fall race in 2008. While he's been consistent at Loudon during his career — he's completed every lap in 21 starts at the one-mile track, Edwards has just two top fives and five top-10 finishes for his effort. 
Edwards and the No. 19 Joe Gibbs Racing team relied on qualifying notes from Denny Hamlin and the No. 11 crew prior to the weekend. All four JGR teams qualified in the top 10 for Sunday's race.
Edwards was so elated he elected to take a victory lap after the final run.
"Right now it just feels right," said Edwards after posting his 14th career Cup pole. "It's fun. My hope is that we win this thing, bringing the team together, making it the best that it can be."
Joey Logano (135.021 mph), David Ragan (135.021 mph), Kyle Busch (134.735 mph), Hamlin (134.601 mph) and Kurt Busch (134.596 mph) rounded out the top-six finishers. 
Jimmie Johnson, Matt Kenseth, Kasey Kahne, Brad Keselowski, Jamie McMurray and Kevin Harvick will comprise Rows 4 through 6 on Sunday. 
Round 2
Joey Logano, last fall's winner at Loudon, posted the fastest lap in the second round with a speed of 135.448 mph, followed by David Ragan (134.801mph), Carl Edwards (134.748 mph), Kurt Busch (134.682 mph), Kevin Harvick (134.667 mph) and Kyle Busch (134.553 mph). 
The second speedy six that made it to the final round of time trials was Jamie McMurray, Brad Keselowski, Kasey Kahne, Matt Kenseth, Jimmie Johnson and Denny Hamlin. 
"We couldn't get the car to do what we needed to do," said Jeff Gordon, who ended up 23rd. "It was real tight through the center. We'll put this day behind us and get ready for Sunday." 
Landon Cassill impressed in the No. 40 Mike Hillman Racing entry, qualifying 13th.
Round 1
Ryan Blaney jumped to the top of speed chart with a lap of 134.373 mph.
"It feels good to get in the race," said Blaney, who will start 16th on Sunday. "The last two weeks have been hard for us. We're just happy to be in the race. Happy to be here. I think we have a fast car for this weekend."
Martin Truex Jr. (134.292 mph), Jamie McMurray (134.103 mph), Kasey Kahne (134.084 mph) and David Ragan (134.051 mph) rounded out the top-five.
Also transferring to the second round were Sprint Cup points leader Kevin Harvick, Clint Bowyer, Kurt Busch, Joey Logano, Matt Kenseth, Jimmie Johnson and Landon Cassill. 
The second dozen qualifiers included Brad Keselowski, Kyle Busch, Austin Dillon, AJ Allmendinger, Kyle Larson, Carl Edwards, Greg Biffle, Casey Mears, Jeff Gordon, Dale Earnhardt Jr. and Danica Patrick. 
Reed Sorenson and the No. 62 Premium Motorsports entry was the lone driver who failed to make the show.