Get alerts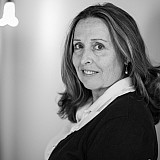 Maybe Team Penske can finally stop the Chevy Show.
For the first time in a Sprint Cup event this season, Ford Racing secured half of the finishing positions in the top 10.
On Saturday night, Joey Logano and Brad Keselowski led the charge with a 1-2 finish, respectively, at Bristol Motor Speedway.
No, Ford doesn't have as many teams as Chevrolet.  And Team Penske doesn't have ay where close to the number of alliances that Hendrick Motorsports has, but considering the variety of drivers competing in Fusions, it's surprising that it took 23 races to place five drivers in the top 10 in 2013.
A change in direction
Certainly, the addition of Team Penske to the fold last season has elevated the program dramatically.
With a year under their belt to acclimate to the systems, the new cars and a new driver, Penske has responded this season with six victories and two teams capable of winning the championship.
"We knew we'd have a good team this year because, if you recall, coming off the championship we were going through some significant changes," said Walt Czarneckei, Team Penske Executive Vice President. "Think about it, we switched from one manufacturer to Ford.  That was a big enough change.  There was a rules change, so we were starting with a new car.  We had a new driver join the team.  We had an incident at Texas early in the season that I think set us back for awhile. 
"We got through the season, I think things stabilized by the time the Chase rolled around last year and this past off-season we didn't have those kinds of distractions.  We had the opportunity to have everybody focus on how we make the best cars possible, how does Joey mature as a person and as a driver, and one thing he knows and I think he can speak to it – when he came on board with us we told Joey, 'There is no number one.  There is no number two.  Everybody is equal.  We all contribute.  We all have the same access to information, the same access to resources,' and I think it's really demonstrated in the performance of the team this year with six wins.
There is no number one.  There is no number two.  Everybody is equal.  We all contribute. 

Walt Czarnecki, Team Penske EVP
Breaking the cycle
Roush Fenway Racing, which had been Ford's flagship organization since Robert Yates shut his doors in 2007, hasn't enjoyed a six win season since Carl Edwards scored nine victories in 2008 – but that was in a contract year for the driver of the No. 99 and he hasn't come close to repeating that feat.
While Edwards and Ricky Stenhouse Jr. pulled off a 1-2 finish at Bristol in March, the only time that Roush has placed two cars in the top-five this season, three RFR teams haven't finished in the top 10 since 2012 at Texas with Edwards, Greg Biffle and Matt Kenseth.
Team Penske became the first Ford organization to sweep NASCAR's three top tours in one weekend since Roush accomplished the task at Bristol in 2006. The average age of its' winning drivers? 24.6.
"Just a heck of a weekend for everyone at Team Penske, all three drivers winning races this weekend," said Keselowski, who posted 10th top five this season. "I think that's a testament to how bright the future is for Team Penske, and look for more big things to come in years to come, but certainly don't want to lose sight of tonight's accomplishments and the accomplishments to date.  I feel like Joey and I both have three wins. 
"We're entering the Chase strong in a lot of different ways, and I think we're both legitimate threats to win the championship this year, and I'm proud of that. Along with the Nationwide car and the success they had last night and then winning the Truck Series, just a huge weekend, not just for me personally but for everyone at Team Penske, and hopefully we can keep that momentum rolling in weeks to come."
We're entering the Chase strong in a lot of different ways, and I think we're both legitimate threats to win the championship this year.

Brad Keselowski
A generation of hope
The Captain's crews have a bright future with a former Sprint Cup champion in Keselowski, 30, as its' veteran driver. His hand-selected protégé, Logano, has now posted multiple victories for the first time in his Cup career.
And waiting in the wings, and on loan to the Wood Brothers for 2015, is 20-year-old Ryan Blaney, who got the best of Kyle Busch – the King of the minors – in the Nationwide Series race on Friday.
If Ford Racing was hoping that bringing Team Penske back in the fold would put pressure on Roush Fenway Racing to step up its game, it might have finally got its wish.
But more importantly, Ford now has two drivers capable of competing against any Sprint Cup team on a weekly basis and for Blue Oval fans it's been a long time coming.