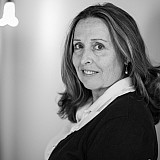 Technical alliances are the key to RCR's current success
The blueprint for Richard Childress Racing's qualifying success at Talladega Superspeedway was designed more than a month ago.
As a result, six of the seven drivers within RCR's technical alliance will share the first three rows for Sunday's Aaron's 499.
"You have to go back about five weeks to the seed that bloomed into that success," Mark McArdle, RCR's director of racing operations, told Motorsport.com. "Then in the competition meeting after Darlington we focused on how best to exploit the format. That was all teamwork."
The organization fine-tuned its' game plan over the next two weeks. Friday's practice served as the dress rehearsal. With the horsepower of the ECR engines and the strength of RCR's aerodynamic program, the end game came down to timing and the spotters and crew chiefs choreographing the final moves.
RCR vice president of competition Eric Warren says Ryan Newman "was adamant about taking lead" as the control car for the final five-minute round on Saturday. Warren adds it's a similar role to the one the veteran has adopted since moving to the No. 31 team this year. Under the direction of Newman's spotter Jason Jarrett and crew chief Luke Lambert, the plan was executed beautifully.
For Brian Scott, who piloted the No. 33 Circle Sport Chevy for team owner Joe Falk and had to make the race based on his time, the reward was his first career Sprint Cup pole with a lap of 198.290mph. While Scott acknowledged it was a win "for the little guys" he's well aware that his single car operation is "just really in a fortunate position to be part of the RCR/ECR alliance." "It is always a team effort to get these superspeedway poles," Scott said. "We had a plan from the beginning to work as a team. About seven of us in a line. Newman was leading it; he was the point man, and I know how that feels because I was the point man in the Nationwide car yesterday. "You feel like you don't really have a shot, but you do it to be a team player. It is awesome for everybody at Richard Childress Racing. This Chevy SS was really fast, and we were able to get the draft and the right suck (up) right there at the last second to get the pole, and I couldn't be more happy for everybody." Despite a minor miscue, Paul Menard qualified second followed by AJ Allmendinger, Casey Mears, Austin Dillon and Newman. Menard "kind of volunteered" to bring up the rear, had he stayed there first and second-place may have been reversed. "I had the easy job," Menard said. "We gave Newman the hard job to decide when to go. I was just kind of hanging out there. I actually passed Brian. I was the last guy in line. And I passed Brian because I didn't think we were going to have enough time to make an additional lap. "So, it worked out good for him. It worked out good for us. The top six were ECR Motors and all the affiliates of RCR, so I couldn't be happier." Allmendinger shares Menard's sentiment. As the driver of JTG/Daugherty Racing – a single car operation which joined the RCR technical alliance at the start of the season – Allmendinger is already enjoying the benefits particularly given NASCAR's new rules package and "so many variables for us to try to figure out".
"It's just been amazing for our whole No. 47 race team," Allmendinger said. "To have that alliance not only to have fast race cars and fast motors in general, but to have all the engineering help, and the notes and everything that RCR brings and really opens their doors for us to have. It is just a huge help to our race team. Without that I feel like we could easily be lost trying to figure out where we are at.
"I think slowly we are getting there with our results showing that. Last week we had a sixth. Even though qualifying doesn't matter here, to get all of our sponsors that we have on this race car, just to get the exposure, and show we can slowly start working to race with the bigger teams is a big deal for us.
"At this point in the season, I couldn't be any happier with where we are at, and with the help that RCR has given us, and where I think our race team is getting to."
RCR collected critical speedway data from this year's Daytona 500, where Austin Dillon won the pole and the ECR-powered No. 78 Chevy driven by Martin Truex Jr. qualified second. Truex, who strayed from the RCR alliances' strategy on Saturday to help his brother Ryan, fell to 38th on board before failing post-qualifying inspection. Truex will start from the rear on Sunday.
credits McArdle and Mike Coughlan, who joined the organization last November after stints with McLaren and Williams in Formula One, "with getting our house in order". That was a necessary step before incorporating the No. 47 and the No. 13 driven by Mears into the fold this season. Last year RCR realized the benefit of having Furniture Row Racing and a driver of Kurt Busch's caliber as an ally. They hoped adding the Nos. 13 and 47 to the fold would have a similar effect.
Still, what McArdle and Warren learned from their previous work environments whether it was with Penske Racing, Evernham Motorsports or Richard Petty Motorsports, is that teams benefit from communication. And every team member has to buy into the open book philosophy.
"There's no closed book," Warren said. "It all comes down to wanting to run good. You get more out of people by sharing. If it's better for one guy, it's better for everyone.
"Saturday's result gives us confidence that we can work as a group."
All of the racecars in RCR's stable "come from the same lineage" according to Warren and by using an assembly line-style process he remains confident they can reproduce cars on a consistent basis. When the season started, the new partners are provided with state of the art technology – and chassis, some which were victorious last season.
"When you say you're a technical partner you're really in the circle," McArdle said.
In addition to Scott's pole, the early dividend is having Newman and Dillon among the top 12 in the point standings. Allmendinger and Menard are 17th and 18th, respectively. Although RCR has yet to post its first victory of the year, Dillon knows that his grandfather's company is steadily moving in the right direction.
"For RCR, I feel like to compete with Hendrick, Roush and all those guys -- and to have an edge -- we have to use all of our affiliates," Dillon said. "We have to use them at every track, and we are working toward that and trying to get better to broaden what we have as a team.
"Moving forward, that is what we have to do, and it obviously paid off for us today."