Get alerts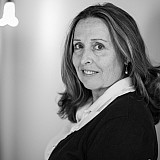 BK Racing offers Cole Whitt the opportunity to continue his rookie quest. XxxTreme Motorsports purchases No. 30 team. Will field car for J.J. Yeley
Cole Whitt wasn't sidelined for long.
Despite Swan Racing's decision to restructure, the No. 26 team, Whitt and his crew chief Randy Cox will race with BK Racing along with the Nos. 23 and 83 Toyotas at Richmond International Raceway this weekend.
John Cohen of XxxTreme Motorsports has purchased the No. 30 team and will field the effort with driver J.J. Yeley. Stephen "Bones" Lane will remain as the crew chief for the team.
Cole Whitt, Swan Racing Toyota
"I want to first thank our employees, fans, and others in the NASCAR industry for their patience and understanding over the past several days while we work out the future of Swan Racing," said team owner Brandon Davis.
"As previously stated, the team is restructuring due to a lack of additional funding. However, over the past couple weeks we worked tirelessly to find an alternative to ending operations. Fortunately, we were able to find a home for the No. 26 team and the No. 30 team thanks to Anthony Marlowe and Jonathan Cohen respectively."
Driver Parker Kligerman remains under contract with Swan Racing.
Cole Whitt, Swan Racing Toyota
Whitt, 22, made his NASCAR debut with the now defunct
Red Bull
Racing's Nationwide Series team in 2010. The following season Whitt competed full-time in trucks and finished ninth in the point standings as a rookie. He moved up to the Nationwide Series at JR Motorsports in 2012. Despite being overshadowed by Danica Patrick, Whitt ended up seventh in points during his freshman tour. However, it wasn't enough to save his job at JRM.
Although Whitt ran a partial NNS schedule with TriStar Motorsports and seven Sprint Cup races for Swan, it's been a challenge for the Alpine, California native to gain traction since leaving JRM. Still, the rookie-of-the-year candidate's 18th-place finish at Auto Club Speedway was the best performance from Swan Racing in 2014 prior to team owner Brandon Davis shutting the operation down last week.
The No. 26 Toyota is currently 34th in point standings under the banner of former Swan Racing minority owner Anthony Marlowe. Marlowe will now be a minority owner at BK Racing.
"Both Cole, Randy and Anthony will be a welcome addition to BK Racing family," said team owner Ron Devine. "We're very excited that Cole was able to maintain a relationship with Toyota and look forward to building a future for the aspiring racer."
Devine also said it's his hope to incorporate additional members from the former Swan Racing No. 26 crew moving forward.