Get alerts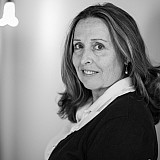 When Regan Smith climbed from the cockpit of the No. 7 Chevy following the 2016 season finale at Homestead-Miami Speedway, he had no idea where his career was going.
Ever since he turned 18, Smith had always had a ride on one of NASCAR's top tours. At 33, and with 211 Cup starts on his resume — including a win in the 2011 Southern 500 — Smith was searching for a job.
On Wednesday, Smith was asked to campaign at the Cup level again — behind the wheel of the No. 43 Smithfield Ford for Richard Petty Motorsports.
This weekend at Charlotte Motor Speedway, Smith will fiill in for Aric Almirola, who was sidelined indefinitely after a fiery wreck at Kansas Speedway on Saturday night left him with a compression fracture of his T5 vertebra.
"I appreciate to get the call," Smith said. "The obvious thing is that the circumstances suck. You never want a competitor hurt. The main and the most important thing is that Aric gets healthy.
"In the meantime, for this weekend, we'll do him proud and work hard to get his race car up front and do what he would normally do with it."
Calling on Regan
Smith has become one of the sport's top super subs. He has filled the seats of drivers such as Dale Earnhardt Jr., Tony Stewart, Kurt Busch and Kyle Larson in the past. Although Smith has never raced for RPM, he joins an organization that is enjoying a resurgence this year. Almirola scored his second top-five finish of the season and his third top 10 at Talladega before his accident at Kansas.
Despite missing the first 11 races of the 2017 Monster Energy Cup season, Smith isn't feeling any anxiety. He's looking forward to the challenge of trying to race his way into the Monster Energy All-Star Race main event.
"There's always pressure — it's the Cup Series," Smith said on SiriusXM Radio on Thursday. "When I left Homestead last year, I legit didn't know if I would ever sit in a Cup car again. That was pressure. That was terrifying to me. This is kind of a relief. Like, 'Hey, I get to go out there and be in a Cup car. Not just any Cup car, I get to be in the No. 43 Petty Cup car.
"That's pretty special. That comes with a lot of weight and you have to respect the fact that that's the organization you're with and I think if there's any pressure that's more where the pressure comes from."
Smith will perform double duty this weekend at Charlotte. He's currently campaigning for Ricky Benton in the No. 92 Ford in the Camping World Truck Series. In his first four starts, Smith's best result was sixth at Daytona. He's finished 12th in the last three races.
"Obviously, you want to be out there full time," Smith said of the Cup Series. "This year it just made some sense to do some truck races and sit back and see what was going on in the Cup series.
"I've started working towards '18 already and still am actively working towards '18 on the Cup stuff. Having fun in the truck in the meantime."