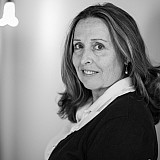 Tires taken from two Sprint Cup Series teams at Chicagoland Speedway.
JOLIET, Ill.—One week it's a fan on the fence, the next week tires are stolen in the garage.
Just who is policing the paddock?
On Saturday night tires were lifted from the No. 55 Michael Waltrip Racing Toyota and the No. 83 BK Racing Toyota teams prior to Sunday's Sprint Cup race at Chicagoland Speedway.
The tires from Brian Vickers car were later discovered  dumped in another area in the garage, the team told Motorsport.com. However, the scuff and rim from Ryan Truex' car was never recovered according to team owner Ron Devine.
Tires cost roughly $500 each.