Get alerts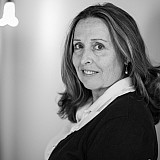 With seven races to determine the championship, Kevin Harvick needs luck to go his way.
KANSAS CITY, Mo. – Just when Kevin Harvick thought he had the monkey off his back, misfortune bit the No. 4 Stewart-Haas Racing Chevy again.
And the with all the funky things that have happened to Harvick this season, last thing he needed was a fan putting a curse on his car.
There's some weird things happening.

Kevin Harvick
Last week at Dover it was a battle between the King of Beers and witch's brew. For three days, a self-proclaimed Dale Earnhardt Jr. fan waved what Harvick described as "a monkey skull with some kind of witchcraft" at his car."
"So there's some weird things happening," Harvick added. "The skull had a 2 and a 4 (crossed out on either side) on it so I guess that was meant for myself and (Brad) Keselowski.
"I guess she got us last week at Dover, but I don't know if she'll be able to show up for every race."
Let's hope not. After leading the most laps at Dover (223 of 400), a broken valve stem dashed Harvick's hopes of a third win this season. He recovered and finished 13th.
It's the fifth time this season the No. 4 has led the most laps and failed to capitalize on a win.
It all comes full circle in this sport.

Kevin Harvick
"Look, I've been a part of this before," Harvick said. "You think the racing gods are against you and the next thing you know you can't do anything wrong and you're winning races and you're doing things that you feel like you probably shouldn't have done on that day.
"It all comes full circle in this sport. It was a funny way of doing it. You just hope that the luck turns your way in time to have it happen this year."
Stay the course
Despite the issues with parts failures and the occasional problem on pit road, Harvick has maintained an average finish of 14th. Since the No. 4 squad swapped pit crews with the No. 14 before the Chase, – Harvick says morale has never been an issue. When everyone believes "the capability is there win every week on any style of race track," it would be difficult not to remain upbeat.
If you continue leading laps and qualify well, you're going to win your fair share of races.

Kevin Harvick
"You just have to have the circumstances go right," Harvick said. "Now look, I'm not going to tell you at the beginning of the year we didn't make a lot of mistakes and have car failures but we haven't had that at the end of the year. We just haven't been on the right side of the circumstance train to capitalize on some of the days that we've had.
"If you continue leading laps and qualify well, you're going to win your fair share of races."
Numbers game
Harvick has an average finish of 14th for the season but an average of seventh in  the Chase. He has produced top fives in one-third of all races this season –including second to Jeff Gordon here in May, when he started from the pole and led the most laps (119).
The team returns to Kansas Speedway this weekend with that same car (chassis 4-842) – which also won at Phoenix and finished second at both Michigan races.
We're doing all the things that we can control.

Kevin Harvick
"Our cars are fast," Harvick said. "We've put ourselves in contention to have a chance to race for the lead and win over the last three weeks. That's really the goal each week – is to put yourself in contention.
"There's a lot of circumstances and a lot of thing that have to play out for that to happen, but my guys are doing a great job and bringing fast cars. The pit crew is doing a great job. They haven't been beat off of pit road.
"Everything is good. Everything is great, actually, leading laps, qualifying well. We're doing all the things that we can control to be able to have a chance to win races and race for this championship."