Get alerts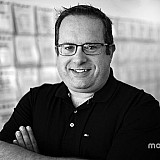 Disregarding his doctors' advice, Tony Stewart made the trip to Las Vegas this week and in his first press conference since his injury, said was anxiously awaiting his first progress report on how his back is healing.
The three-time Sprint Cup Series champion also vowed that the 2016 NASCAR season will remain his last, regardless of when he is able to return to his No. 14 Stewart-Haas Racing Chevrolet.
"These are the cards we've been dealt and we'll play the rest of the year out as soon as they tell me I can get back in the car," Stewart said Friday at Las Vegas Motor Speedway. "I'll be wide-open and 100 percent.
If this doesn't heal right or we do something to mess it up, it could affect the rest of my life.

Tony Stewart
"I'm not going to leave anything on the table each race. I'll get whatever I can get and at the end of the year, whatever we got, we got."
Stewart suffered a burst fracture of his L1 vertebra – the first vertebra in the lumbar region which bears the weight of the upper body – in an accident while driving a sand buggy in the Glamis Sand Dunes in the California desert early last month. He had "fracture stabilizing surgery" upon his return to Charlotte days after the accident.
I can't lay in bed any longer, it's about to kill me. I feel pretty good, actually

Tony Stewart
Stewart said he has been unable to begin any rehabilitation on his back until doctors can be sure the bone is healing correctly. He is scheduled to get X-rays of his back next Wednesday in Charlotte to check his progress.
Waiting on a progress report
"Until they can see what the progress is, they can't set a timetable (for my return)," Stewart said. "There is a projected window but you can't pinpoint it until you get further along. They won't let me do rehab until we get the X-rays back next week and they are happy with that.
"This is a little different than the leg injury was. The leg injury was a much more severe injury but this is much more sensitive injury. If this doesn't heal right or we do something to mess it up, it could affect the rest of my life.
"It's really important to let this thing heal right. We are not rushing to get back in the car. My No. 1 priority is to give it the opportunity to heal right the first time."
Not wanting to stay put
Still, Stewart admitted it has been difficult for him to remain at home and immobile. He ventured to Atlanta Motor Speedway last week and made the trip out to Las Vegas this week even though he admitted his doctors were not keen on the idea.
"The doctors want me lying in bed or walking – they don't want me sitting or standing. So, I'm definitely breaking the rules. They didn't want me flying out here; they didn't want me in Atlanta," he said.
"I can't lay in bed any longer, it's about to kill me. I feel pretty good, actually. It's like anything else, your body tells you when it's sore and you just have to listen to it."
Stewart helped unveil a series of video vignettes Friday produced in conjunction with his sponsor, Mobile 1, which depict the driver exploring "unconventional hobbies" following his retirement from fulltime NASCAR competition.
Stewart said Mobil 1 and his other sponsors have been especially accommodating and understanding of his accident.
"You can't predict what's going to happen. Obviously, if you did, you would never let these things happen," he said. "But you have to move on and you have to do the best you can and luckily we have great partners that care more about what we're doing than just me being in the race car."
Brian Vickers is driving Stewart's No. 14 this weekend at Las Vegas. He said Ty Dillon will continue to substitute in races on which Bass Pro Shops is the primary sponsor on his car but no decision had been made on any others.