Get alerts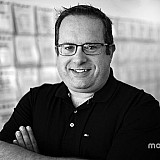 Motorsport.com spoke with Tony Stewart after finishing ninth at Pocono, his second top ten finish of the 2015 season.
Like several others in Sunday's Windows 10 400 at Pocono Raceway, Tony Stewart ran out of fuel at the end of the race.
But not before crossing the finish line with a ninth-place finish, just his second Top-10 of the 2015 Sprint Cup Series season.
The finish also completed what was probably one of Stewart's best weekends from start-to-finish. He was strong in race runs in practice Friday and Saturday and qualified fifth for the race – his second best start of the season.
Making gains
"We struggled the first part of the race but we got better that last third, for sure. I think we're starting to kind of get a read on this thing a little bit," Stewart told Motorsport.com after Sunday's race.
"I'm not going to say after two weeks that we've got it figured out. That would be very premature but at least this weekend we got going a lot better than we had been. I'm hopeful the rest of it will start to come around a little bit."
Things haven't gone very good there the last couple years but hopefully we'll get going. It's definitely one of the races I've circled on the calendar, for sure

Tony Stewart looking towards Watkins G;en
Stewart said he felt the weekend, and in particular Sunday's race, was one of the best performances this season by his No. 14 Stewart-Haas Racing team.
"When we get in the back (of the field), you generally can't do anything. But we got ourselves in position at the end there and we were passing cars all the way to the end," he said.
"I felt really good about the car at the end of the race and that's been our weakness all year. We'll be OK at the beginning of the race and everybody else gets better and we can't seem to get better."
Moving up the points board
With his finish, Stewart improved one position to 25th in the series standings. He will still likely need a win in order to qualify for the 16-driver championship Chase, but improved performance certainly makes that option much more plausible.
In addition, the series heads next weekend to Watkins Glen (N.Y.) International, where Stewart owns five career victories.
He sat out last season's race after a sprint car driven by Stewart struck and killed driver Kevin Ward Jr. at a dirt track in upstate New York the night before. Ward was walking on the track while the race was under caution.
His most recent victory at the Glen came in 2009.
"At least this is some momentum," Stewart said. "Things haven't gone very good there the last couple years but hopefully we'll get going. It's definitely one of the races I've circled on the calendar, for sure."