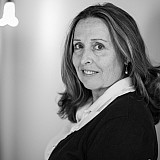 Tony Stewart has shown steady improvement over the last few weeks and has contradicted rumors stating he is dissatisfied with his current crew chief.
No doubt, 2015 has been a challenge for Tony Stewart and the No. 14 Stewart-Haas Racing team.
With just three races to decide the field for the Chase for the Sprint Cup, for the third time in as many seasons, the three-time champion finds himself again on the outside of the top 16 in the point standings.
Fighting back
But as often has been the case for the 43-year-old driver/owner, summertime is the right time for Smoke, who appears to be enjoying a turnaround of sorts.
I still defend Chad to this day. It's not Chad Johnston, I promise you. It's the driver behind the wheel.

Tony Stewart on No. 14 crew chief
After suffering a compound fracture in his right tibia and fibula during a sprint car wreck in 2013 — which required him to miss the final 13 races of the season — and last year's unfortunate fatal accident involving the fatality of Kevin Ward, Stewart is starting to find the consistency he's been searching for in a Sprint Cup car.
"I'm gaining more confidence each week," Stewart said. "I'm feeling better off the truck. I feel positive about it."
Stewart has not qualified worse than fifth in the last four races. This weekend he returns to Bristol where he finished a season-best sixth in April and won this race in 2001. In 31 starts, Stewart has enjoyed seven top fives at Thunder Valley.
He's also a fan of NASCAR's lower downforce package which returns the following race at Darlington Speedway.
"I think it lets the drivers drive the cars," Stewart said of the configuration. "It's just our input. NASCAR has to look at it and see what they think is best for the sport. So we'll go with whatever they want us to go with but that's what I personally like the best."
Stewart takes responsibility for the team's struggles. While there's certain mechanical issues he hasn't been able to control — such as the rear gear failure at Watkins Glen following a season-best third-place start — Stewart is adamant that his crew chief Chad Johnston is not to blame for the team's mediocre season.
Relationship with crew chief Chad Johnston
Despite continual buzz of Stewart's dissatisfaction with Johnston, he said that's simply not the case.
"Rumor mills are never going to stop — period," Stewart said. "We could win 10 races and the rumor mills wouldn't stop. But the last four weeks, we've unloaded with speed, we've qualified in the top-five four weeks in a row. We're putting the race side together. I think we're starting to find some trends that are leading us in a direction that we're getting better and we're getting faster. It's still a learning process.
"People underestimate how tough it is for drivers to sometimes adapt to new rules packages. These weren't little rules changes over the off-season. These were big rules changes, big adjustments to be made — and it's just taken me longer. I still defend Chad to this day. It's not Chad Johnston, I promise you. It's the driver behind the wheel." 
No more operations? 
Physically, Stewart is feeling better. Although he was expected to need further surgery on his leg at the end of this season, Stewart told motorsport.com that might not be the case.
"There's potential that we might not to have the operation after all," Stewart said. "The rod that's in there, might stay in there. So at the end of October, we're having a meeting with the doctor and we're going make the decision. Either way, it's either one and done or we're done. So, we'll see." 
And while Stewart "doubts" he'll be joining teammate Danica Patrick on the yoga mat any time soon, the competitor in him offered to match her moves on the internet.
"We have to make sure there's a deal where you don't do about two or three a week because I'll have to have a recovery period for when I break myself," Stewart joked.