Get alerts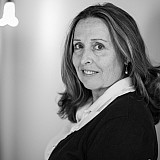 Coming off of his first top 10 finish of 2015, Smoke hopes to build on Bristol result at his favorite track Richmond this weekend.
Tony Stewart battled his way to a sixth-place finish at Bristol Motor Speedway on Sunday.
For Stewart, it was his second consecutive top 10 finish in Thunder Valley and first top 10 since the 2014 fall Martinsville event – 11 races ago.
But can he keep the momentum going into Richmond?
Learning to adapt
No doubt Stewart has struggled to get up to speed in 2015. One benefit he will have entering this weekend, is his participation in the April 7 tire test at Richmond which should offer him a good idea how the new right-side tires that Goodyear developed for the track will react.
Still, Stewart acknowledged that the "change in the rules package and the engine package" have been a challenge for the 43-year-old driver.
NASCAR reduced the horsepower of the current engines by more than 100hp at the start of the season and it's taken some drivers longer to acclimate to the change. Compared to his Stewart-Haas Racing teammates Kevin Harvick, Kurt Busch and Danica Patrick, it has taken Stewart a while to come around.
"I'm used to driving really high-horsepowered cars and when they took the horsepower away from us, that's something that was different for me," Stewart said. "So, I'm trying to figure out how to get used to it and how to make corner speed.
"It's a matter of me changing my driving style to compensate for what the rules package is. That's something that Kevin has really hit on – both last year and this year – and Kurt's been figuring it out pretty quick. Danica has had some strong runs too. I just need to catch up with my teammates. 
"Every driver has a feel that they look for, and the hard thing is that we've tried numerous times what Kevin and Kurt are running and we can't seem to get comfortable with it. It doesn't matter how fast that setup is, if you don't get comfortable with it, you're not going to make it go fast.
"We're still trying the things they've figured out that are making them successful and learning how to adapt them to the feel that I'm looking for."
It is literally the favorite track of mine on the circuit.

Tony Stewart
Stewart is excited about his potential heading into this weekend's race.
"It's not one of my favorite tracks, it is my favorite track," Stewart said. "It's the perfect-sized track for a Cup race. The other short tracks we run – Bristol and Martinsville – they're cool in their own right, but there's a lot of congestion at those two tracks.
"But at Richmond, it just seems like that extra quarter-mile, and that three-quarter-mile shape, and how wide the groove gets there, allows for good racing. It seems like we have to race ourselves and race the racetrack versus racing each other a lot of times. 
"You do have to race each other, obviously, but there are a lot of times during the race when you have the flexibility to move around on the racetrack and try to find a spot your car likes better than somewhere else. 
"A lot of times on a short track you don't have the flexibility. You're more narrowed down with what groove you're going to be in. It is literally the favorite track of mine on the circuit."
A winning record
It's not surprisingly that the three-time champ would be fond of the half-miler where he earned his first Sprint Cup win in 1999. It was quite a feat for Stewart, who became the first rookie to win since Davey Allison accomplished the task in 1987 at Talladega Superspeedway.
Stewart started on the front row and led 333 of the 400 laps that night on the way to his first NASCAR victory. He continued to build on that success at Richmond. Over the last 17 seasons he has amassed three wins, 11 top-fives and 19 top-10s. His 950 laps led are the fourth-highest on the Cup tour among active drivers.
While Stewart has witnessed an evolution at Richmond – and the sport over the years – the three-time Sprint Cup champ still believes the key to success is to keep up with the track.
As much as you're racing everybody else, you have to race the racetrack.

Tony Stewart
"Everything about the sport has changed since '99," Stewart said. "The cars have changed. The horsepower has changed. The tires have changed. The entire sport has changed. The thing that's still the same is you've got the greatest cars and the greatest drivers trying to win the race each week.
"As much as you're racing everybody else, you have to race the racetrack. It just seems like a place where if you can get the balance right it makes it an extremely fun day. With the two ends of the track being different like they are, it seems like you're always fighting something, but that's what always makes the racing good, too.
"You never really get anybody who gets their car perfect. Even the guy that gets the lead still isn't happy with his car. So, it's really trying to find that balance and trying to figure out how to balance both ends of the track together."