Get alerts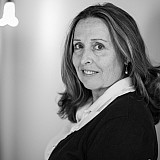 Changes in Joe Gibbs Racing's crew chief lineup are inevitable.
In NASCAR, playing musical chairs with crew chiefs is nothing new.
Suffering through a victory drought? Move crew chief Joe Blow from Team Y to Team Z. The thrill is gone between crew chief Billy Bob and Racer X? Make Billy the technical director.
And so on.
But where Rick Hendrick found magic uniting Dale Earnhardt Jr. and Steve Letarte, or Richard Childress temporarily calmed Kevin Harvick down by pairing him with Gil Martin, or Jack Roush went old school by aligning Carl Edwards with Jimmy Fennig, Joe Gibbs Racing generally stays the course with its crew chiefs.
That's about to change.
All three JGR teams qualified for the Chase for the Sprint Cup, but the company hasn't celebrated a win in 16 races since Denny Hamlin took the checkered flag at Talladega on May 4.
Although the company made gains with its aerodynamics and handling, which should enable the drivers to contend with Team Penske and Hendrick Motorsports in the play-offs, Gibbs as a whole just hasn't had its customary success in 2014.
Coach's gameplan
During Edwards' introduction as the fourth driver at JGR, starting next season, team owner Joe Gibbs wasn't ready to reveal the company's crew chief line up for 2015. But he acknowledged there are ongoing discussions within the organization.
We think we have the talent and most of them come from inside of Joe Gibbs Racing.

Joe Gibbs
"We've been talking over a lot of things inside of Joe Gibbs Racing and we're probably going to announce those things later on," Coach said. "That is a process but we think we have the talent and most of them come from inside of Joe Gibbs Racing.
"Obviously, we've got to add some things, which will be fun for us, also, and a challenge for us. But we're working hard on all that."
A break in tradition?
Jimmy Makar, JGR's S.V.P. of Racing Operations, told Motorsport.com that "there's three or four different scenarios that we're looking at."
"We just want to weigh everything out and see which is going to be the best way to go for the whole organization – not just one team or another," Makar said. "There are a lot of different ways that we can go."
Makar was one of the company's original 15 employees when the doors opened in 1992. He remained crew chief of the flagship No. 18 team from Dale Jarrett through Bobby Labonte's 2000 Sprint Cup title until he was promoted to management near the end of 2002.
Although outsider Michael McSwain took the helm of the No. 18 for the final three races, all of 2003 and half of the next year, JGR moved engineer Brandon Thomas, who subbed for the final 18 races in 2004. Steve Addington was elevated from the Nationwide side in 2005 – Labonte's last season with JGR.
Addington stayed on the No. 18 squad with J.J. Yeley for two seasons and the following two years (2008-2009) with newcomer Kyle Busch until he was recruited by Team Penske and Kurt Busch.
Dave Rogers, who had proven himself in the Busch Series and in his limited Cup stint, moved up to the No. 18 Toyota where he has been since the final three races of the 2009 season.
Since its inception in 1999, the No. 20 crew has enjoyed just two crew chiefs – Greg Zipadelli and Jason Ratcliff, who tookover in 2012. From Hamlin's debut in 2005 until Darian Grubb took the reins in 2011, Mike Ford was the only other crew chief on the No. 11 team.
Makar says JGR is designed to identify candidates who want to progress to Sprint Cup crew chiefs and "move them through the system." Unlike some team owners that swap crew chiefs on a whim, that has never been JGR's style.
A lot depends on what you're trying to accomplish with the change.

Jimmy Makar
"Sometimes that works," Makar said. "Jack (Roush) did it notoriously for a long time. A lot of times it was for the better. So you can't argue with the success they've had doing those kinds of things.
"To me, it's also dangerous. You could make things worse. A lot depends on what you're trying to accomplish with the change. If it's a chemistry thing that's gone wrong, then you do something differently. But if it's something else, you might not want to do it. It's hard.
"It's hard when you have good talented people and you're trying to mix them with the right people in the organization to make the best performance."
But sometimes a shift is all it takes to spark success. Maybe it's time for Gibbs.
The Possibilities
With the success Matt Kenseth and Jason Ratcliff enjoyed last season, it's safe to say that despite their struggles this year the pairing still has championship potential.
Initially, the early buzz indicated that Nationwide Series crew chief Adam Stevens would align with Carl Edwards on the No. 19 team. Although Makar acknowledged that Stevens "is really, really good at what he does," the combination of a first-time Cup crew chief combined with a driver that's new to company seldom works out. (See the No. 41 Stewart Haas Racing team).
Following the blowup between Busch and Rogers at Bristol, the odds heated up that Stevens could be a candidate for the No. 18 team as well. Makar insists that, "Every time they've had an issue before they've been able to work it out and move on," and this time is no different.
Still, after five seasons together, both crew chief and driver might be ready for a change. There's been talk that Busch is advocating for Stevens. That could open the door for Rogers to join Edwards. The mild-mannered Rogers could offer The Carl an engineering-based direction similar to the one he enjoyed with Bob Osborne before he was sidelined with health issues.
In Grubb's absence, team engineer Mike Wheeler has enjoyed a six-week audition with the No. 11 team which resulted in one top five and three top 10 finishes. Hamlin was off considerably at Richmond, traditionally one of his best tracks. He finished 21st, two laps off the pace. "Wheels" has been mentioned as replacement for Grubb is he moves to Edwards' team. Certainly, for Grubb it would be more of a cerebral experience.
One final suggestion had either Grubb or Rogers moving off the pit box and into a competition or technical director's role. Grubb said there would come a time when his children would get to an age where he would dial back his travel and spend more time with his family. A managerial position would certainly provide Grubb with that luxury.
We want to keep our best people in the best positions that we can.

Jiimy Makar
"I could see that eventually," Makar said. "I don't think either one is quite ready for that or wants to do that yet. Obviously, if they have a passion for it and they can get the job done as crew chiefs you don't want to move them out of that kind of position, for sure.
"That's part of the whole formula we have to figure out. We want to keep our best people in the best positions that we can."